A woman was arrested after Angelikque Sutton, who was eight months pregnant, was found with her throat slit and baby girl was cut out of her womb. Police found Sutton, 22, in a Bronx apartment belonging to Ashleigh Wade, with multiple knife wounds in her stomach and throat.
Wade allegedly slashed Sutton across the neck and cut out her unborn baby from her womb as she lay either dead or dying, according to the New York Post. Wade found holding the newborn baby girl and told police she had given birth to the infant during the violent struggle, according to councilman Andy King.
On arriving at the property, police found blood spatters on the staircase, in a bathroom and on the door of a bedroom where Sutton was found dead. A knife was discovered on the floor and the remains of a placenta was in the hallway near the bathroom.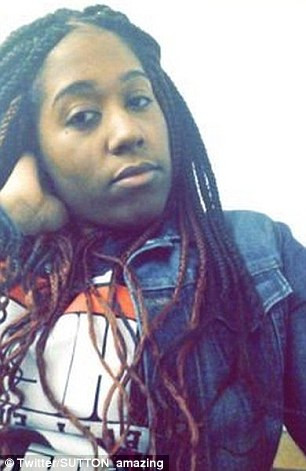 Wade's boyfriend is said to have called emergency services after finding her holding the baby. Bronx councilman Andy King told reporters: "It looks like the baby was surgically removed.
"That this is a possible baby snatch — this is unforeseeable. With the holidays approaching, what a bloody way to start the season."
Sutton and her daughter ¦ later named Genesis – were taken to Montefiore Hospital where the Sutton was declared dead.
Wade was arrested at the premises where Wade was stabbed and is being held at Jacobi Medical Centre for a psychiatric examination, according to the New York Daily News.
Police are believed to be seeking a warrant to test if Wade is pregnant, while the medical examiner performed a post-mortem examination on the dead woman and carried out blood tests to establish parentage.
On Friday night (20 November) friends paid tribute to Sutton, saying she had "the sweetest soul".
One friend wrote on Twitter: "R.I.P. Angelikque. You were truly an angel."
Another said: "Never been so heartbroken in my life!!! Angel I love u so much!!!!! Rest in peace to the sweetest soul I have ever known."