The New York Times has defended publishing photos from the scene of the Manchester bombing. Executive Editor Dean Baquet said he had "no regrets" about running the images and had received no complaints from victims of the attack.
The photos included the detonator used by Salman Abedi to set off the suicide device that killed 22 people and injured many more.
There were other pictures of shrapnel, a battery thought to have been part of the bomb and the bag it was carried in.
The newspaper was criticised by some in the UK, including the police, for publishing the classified photos while the investigation was still ongoing.
But speaking to the BBC, Baquet said the photos were "not at the highest level of secrecy."
"It was at a level of secrecy that made it much more widely dispersed than people are acknowledging," he said. "It was not top confidential secret.
"There are literal classifications of confidentiality and it was not at the top."
Baquet pointed out that the BBC and Guardian put the photos on their front pages as soon as they had been published by his newspaper.
Soon after they appeared in the Times, the photos were shared on the main picture wire to UK news organisations, many of which chose to publish them.
British police said the publication of the photos undermined the investigation and the confidence of victims and witnesses.
But when asked to apologise, Baquet said "absolutely not, no".
"When our police say that, we say prove it. They didn't prove it, I don't buy that this hurt their investigation.
"We very thoughtfully, carefully published information that we publish after every terror attack in the world... We did it after September 11, we did it after the Boston bombings."
Baquet said the Times had "never heard an outcry" from the victims about publishing material related to the investigation.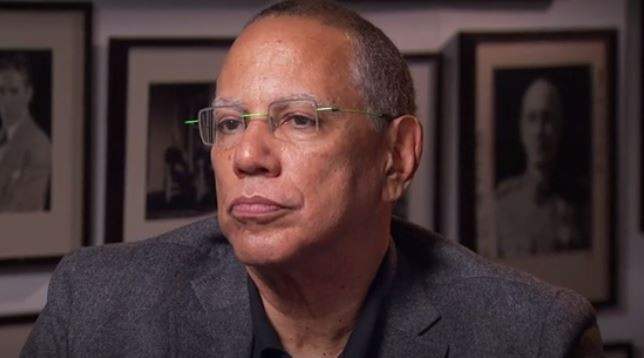 The information published by American media was gained through leaks from government sources. The photos were not the only aspect of the case to be revealed by US media. The bomber's name, Salman Abedi, was only confirmed in the UK after it was published in the US.
British police took the highly unusual step of briefly suspending intelligence sharing with the US as a result of the leaked information, a move described as "unprecedented" by one security official.
The decision was significant because the UK is a member of the Five Eyes intelligence network and routinely shares sensitive information with the US, as well as Australia, New Zealand and Canada.
The British security services – MI6, MI5 and GCHQ – are not believed to have taken similar action.
Intelligence sharing resumed less than 24 hours later.
Rex Tillerson, US Secretary of State, later made a snap visit to the UK to apologise for the leaks. He said the US government took "full responsibility" for them. Donald Trump has announced a full review into the incident.