Theme park among targets listed by Isis terror suspects held in France
Seven men were arrested after security services identified a plot to commit coordinated terror attacks.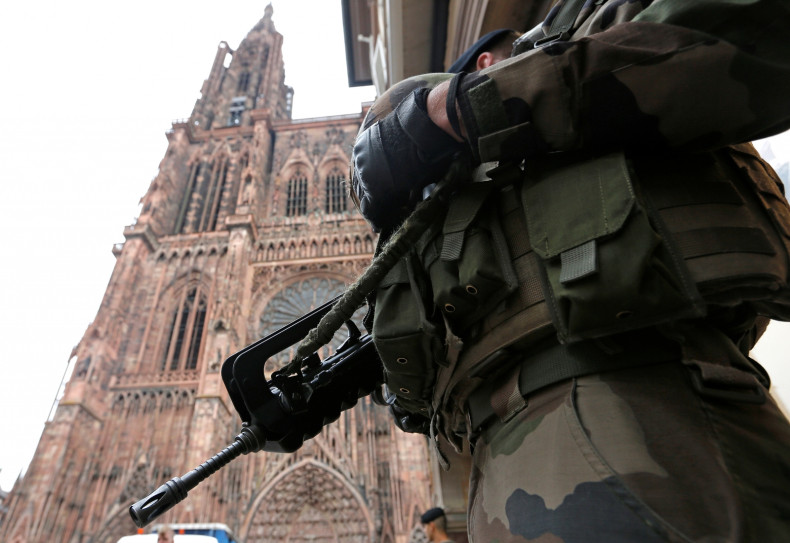 A theme park was among the targets listed by a group of arrested French terror suspects, local media reported. An area with a large number of police officers was also on the list, iTele reported.
Seven suspects were arrested in Strasbourg and Marseille on Saturday night and early on Sunday (20 November) in connection with an alleged plot to commit coordinated terror attacks at several sites.
The men arrested were between 29 and 37 and of French, Moroccan and Afghan nationality.
A source told CNN that investigators believe the plot was directed by an Isis-linked extremist in Syria.
The raids followed an eight-month investigation by French security services.
Two handguns, an automatic pistol, a machine pistol and jihadist propaganda were also found in the raids.
One of the men arrested in Strasbourg, named only as Yasin B, 38, reportedly worked as a school assistant, and travelled to Syria via Cyprus in 2015 where he and another of those arrested received combat training.
Two of those arrested in Marseille were released on Tuesday. They are suspected of having sheltered a Moroccan man, who is still being held by police, and allegedly financed the group.
The US State Department issued a travel alert on Monday advising nationals to be cautious at events and outdoor markets in Europe during the holiday season in light of the terror threat.
France remains in a state of emergency following the November, 2015, Paris terror attack, in which 130 people were killed.