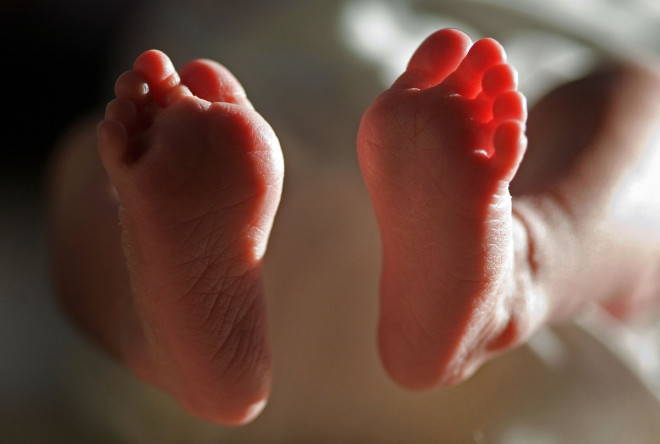 Over 5.5 million babies are born and die each year without a birth or death certificate, according to new research.
Medical journal The Lancet has published findings from the Every Newborn Series, which shows that over 45 million babies, or one-in-three newborns, do not have a birth certificate by their first birthday.
Sierra Leone, Somalia and Guinea-Bissau are among the riskiest countries for newborns, with the highest neo-natal mortality rates per thousand live births. Stillborn babies, or those who die soon after birth are least likely to be registered, even in higher-income countries.
Worldwide, nearly 3 million newborns die each year and an additional 2.6 million babies are stillborn. Almost half of these deaths occur during labour and nearly all go unrecorded.
Newborn deaths now account for a large proportion of under-five child deaths - 44% in 2012, compared to 36% in 1990. South Asia and sub-Saharan Africa are the regions with the highest burden of newborn deaths, with India (779,000), Nigeria (267,000), and Pakistan (202,400) leading the ranks among countries.
In 2012, eight of the nine countries with neo-natal death rates greater than 40 for every 1,000 live births were in sub-Saharan Africa. Half of these countries were affected by conflict.
"Every day, 15,000 babies are born and die without ever receiving a piece of paper," said Professor Joy Lawn, of the London School of Hygiene and Tropical Medicine. "The lack of recording reflects the world's acceptance that these deaths are inevitable. This fatalism, lack of attention, and lack of investment are the reasons behind lagging progress in reducing newborn deaths - and even slower for progress in reducing stillbirths. In reality, these deaths are nearly all preventable."
The research also highlights steps that can be taken to end preventable infant deaths, such as promotion of breastfeeding, neonatal resuscitation, kangaroo mother care for pre-term babies and the prevention and treatment of infections.
At the World Health Assembly in Geneva, governments will review the Every Newborn Action Plan.
"The plan is based on a series of measures that are already proving effective in keeping women and children healthy - from preconception and pregnancy through to childhood and adolescence," said Dr Elizabeth Mason, director of the Department for Maternal, Newborn, Child and Adolescent Health at the World Health Organisation.
Worst countries for newborns (neo-natal mortality rates per thousand live births in 2012)
Sierra Leone: 49.5
Somalia: 45.7
Guinea-Bissau 45.7
Angola: 45.4
Lesotho: 45.3
Democratic Republic of the Congo: 43.5
Pakistan: 42.2
Mali: 41.5
Central African Republic: 40.9
Côte d'Ivoire: 39.9
Safest countries for newborns (neo-natal mortality rates per thousand live births in 2012)
Japan: 1.1
Singapore: 1.2
Cyprus: 1.5
Estonia: 1.6
Finland: 1.6
Republic of Korea: 1.6
Sweden: 1.6
Norway: 1.7
Portugal: 1.8