Alan Pardew has taken on Melbourne Heart defender Curtis Good for a trial, and made a scouting trip to watch Jan Vertonghen, as the Newcastle manager gets ready for another busy summer.
Pardew proved many critics wrong with his transfer policy over the last season, bringing in a group of players for a fraction of Andy Carroll's £35 sell-on fee who have produced a side that is now challenging for Champions League football.
And though Newcastle are currently flying in the Premier League, Pardew is making new talent a priority, and Good is particularly excited about the prospect of training at St James' Park.
"I always wondered what it was like compared to Australia, but I didn't expect it to happen this early, so I'm just going to enjoy the experience," the Australian told the club's official website.
"It was organised through my manager. They saw me play, though I'm not sure if it was in the A-League or with the national team, but it just happened to come about.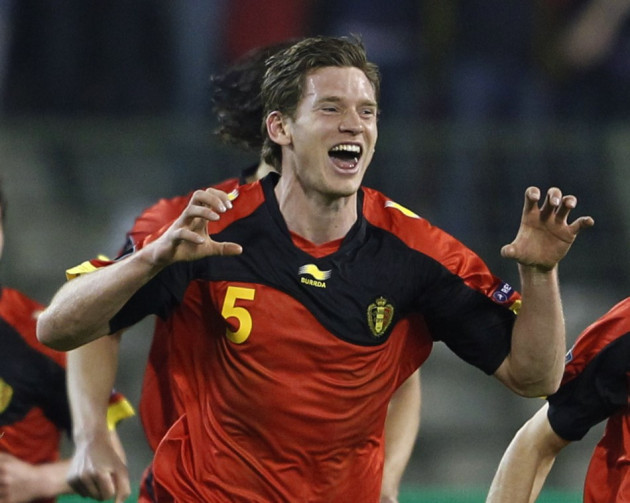 "It's just a short trial. I'll just train and play games, and if they're happy, I'll hopefully get an offer, but if not, then I'll just enjoy the experience."
Meanwhile, Sky Sports claims that Pardew made the trip to watch Ajax take on De Graafschap at the weekend, with the Newcastle manager hoping to get a closer look at Vertonghen, who has also been attracting interest from the likes of Arsenal, Liverpool and Tottenham.
Despite being a defender, Vertognhen has already scored seven goals for Ajax in 35 appearances this season. Newcastle will no doubt be looking at whether the 24 year old will provide value for money, with their current transfer policy insisting that they not overspend on players because of their reputation or nationality.
The likes of Yohan Cabaye and Demba Ba were purchased under these circumstances, and both have been big success stories for the club. But Pardew may have more trouble garnering Vertonghen for an affordable price, particularly if Manchester City are chasing as reports claim.
Ajax is full of potential talent, with Gregory van der Weil and Christian Eriksen also heavily connected with moves to England, and whether Pardew decides to go for Vertonghen or not, the trip will have been a successful look into some of the Dutch Eredivise League's best talent.