Rob Elliot has signalled his intention to challenge Newcastle keeper Tim Krul for a spot in the starting line up next season, with the reserve stopper aiming to stand up and be counted by Alan Pardew.
Krul established himself as an integral part of the Toon squad last season, and took the club to higher heights than even Pardew himself expected, challenging for Champions League football right up until the last game.
And as Newcastle get ready to delve into their pre-season training, Elliot says he wants to push Krul to make both keepers even better for the side over the next season.
"When I first came I was a squad keeper, now I'm hopefully the No.2 pushing Tim," he told Newcastle paper the Journal.
"The more games you play, the more competitions you're in, hopefully the more opportunities you get to play.
"The plan is still to eventually become No.1 and play every week but you have to just take every chance you get to play well and show the manager you can do it.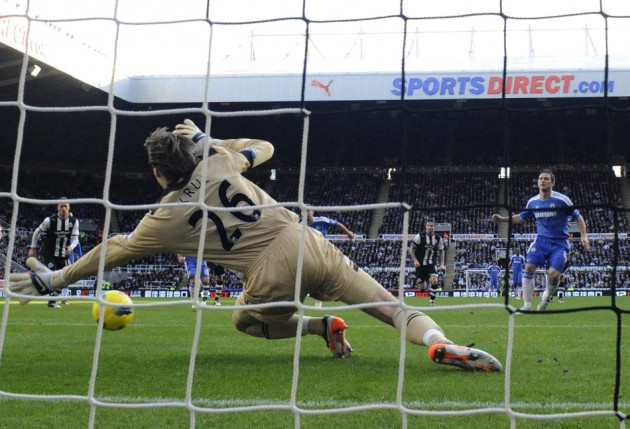 "Obviously if he ever does need a keeper, he knows he can come to me and rely on me."
Newcastle are planning on making more additions to their side this summer, and Elliot believes that the competition for places will make the players even more motivated to achieve what was believed to be impossible last summer.
"I think what you find at our club is if you perform well, you stay in the team," he explained.
"That's how it works. With the squad we've got, we've got competition in every single place and that really, really keeps everyone on their toes. No one is stuck in a rut with our squad. It is a good mentality to have - if you don't have that you end up with poor performances.
"It is a fantastic mentality to have and we all know that whoever has those shirts on the first day of the season deserves them and has done everything they can to get them.
"If you know you're playing to stay in the team, performances are raised."
Krul was connected with a move to Tottenham in January, but the keeper has continually insisted that he is committed to staying with Newcastle for the long term.
And after breaking into the Holland team for the 2012 Euros, Elliot will certainly have a battle ahead of him if he hopes to get into the Toon line-up ahead of his counterpart.