Sienna Miller has admitted having a "brief encounter" with Daniel Craig.
The actress, who is currently in New Orleans, was giving evidence in the ongoing News of the World phone hacking trial at the Old Bailey, via video-link.
The de-funct newspaper claimed in 2005, that the actress was cheating on her then-boyfriend Jude Law.
Former News of the World reporter Dan Evans has previously told the court that the story about Miller and Craig's affair, was sourced from a voicemail message, that was obtained by hacking in to the Bond actor's inbox.
In the message Miller is heard saying: "Hi. It's me. Can't speak. I'm at the Groucho with Jude. I love you."
Evans has claimed his then-editor, Andy Coulson was present when a tape of the message was played, adding that Coulson was aware it was from a hacked voicemail.
Responding to questions about the voicemail, Miller accepted that it could have formed the basis of a news story, but denied she was having an affair with the Bond star.
"The thing that's been slightly misconstrued about this voicemail message is the fact that I said "I love you" and that this was some incredibly important declaration of love. I've always ended my phone calls to Daniel saying 'I love you'," she explained.
"Me saying I love you, whether anything romantic happened briefly or not, there was nothing significant."
"Whether or not I was in a relationship with Daniel Craig, it was not a relationship, it was a very brief encounter, and he was my best friend," she added.
The actress's Layer Cake co-star had reportedly been a close confidante during a turbulent period in her relationship with actor Jude Law.
A News of the World journalist is alleged to have met with Law's publicist to discuss how the tabloid would report the affair.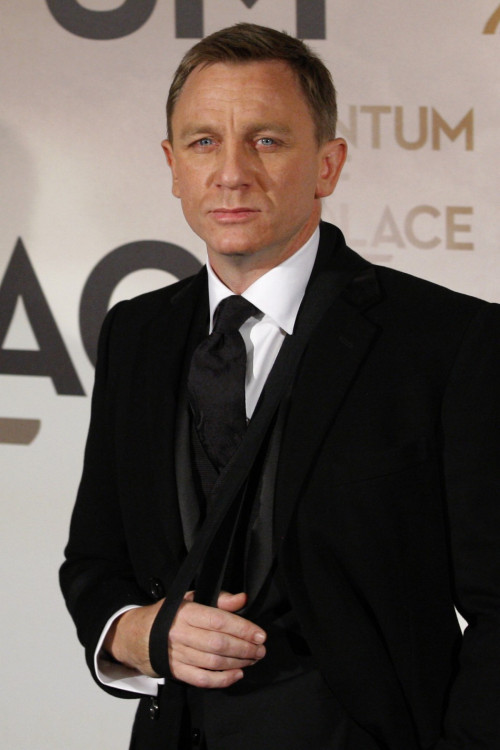 A source connected to Law had reportedly asked the News of the World to write that Miller had 'cheated first', before he was caught out in a fling with his children's nanny, adding that the actress was 'clingy' and a bit of a 'stalker'.
Miller said she was not aware that anyone associated with her or her then boyfriend, was communicating with the paper in 2005.
When asked if she had ever courted publicity, she said: "Absolutely never, not once. Never ever. Hand on my heart, I've taken an oath."
Coulson is on trial, charged with conspiring to hack phones and conspiring to commit misconduct in a public office, alongside former Sun and NotW editor Rebekah Brooks and five others.
All seven defendants deny all the charges against them.
The case continues.