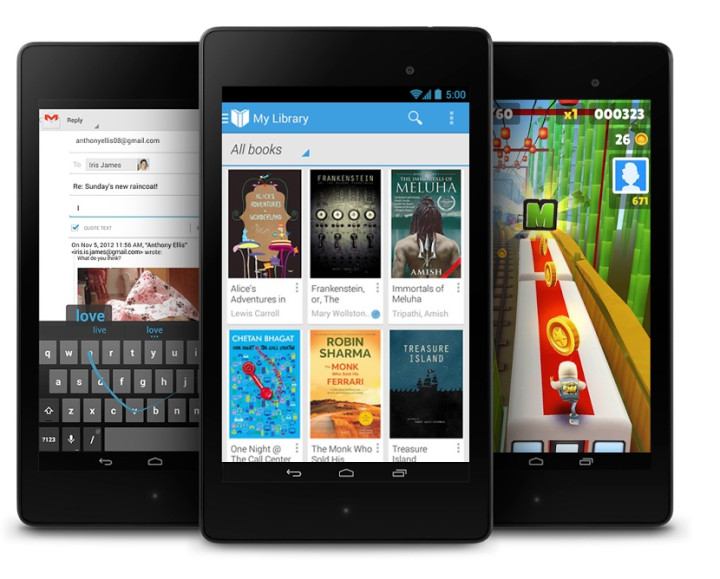 Over the last few months, there have been contrasting rumours about Google's plan for its Nexus line-up. While some rumours indicate that the company plans to junk the line-up completely in favour of Android Silver, others say that the Nexus programme is still very much alive.
Previously, IB Times UK rounded up all the information available on the Nexus 6 smartphone. Today, we present all the information that there is about the Nexus 8 tablet.
Nexus 8 Manufacturer
All rumours point to HTC as the manufacturer of the next tablet in the Nexus programme. The slate has been tagged with the codename Volantis, while other reports insist on it being Flounder.
Nexus 8 Release Date
The latest rumours indicate that Google will launch the Nexus 8 tablet at an event on 19 August in New York. However, HTC might just end up launching its Windows Phone version of the M8 on that day.
Other rumours point at a launch along with Google's much-awaited Android L operating system. The Nexus 6 smartphone could also be launched at the same time, allowing Google to continue with its nascent tradition of offering the latest version of Android on Nexus hardware first.
Google could also launch the tablet during the end of August, which is around the time that the Nexus 7 came out in 2013. Other possible months include October or November along with the Android L launch.
Nexus 8 Specs
Most rumours point to an 8-inch tablet, thus allowing the Nexus 8 to compete with the likes of the iPad Mini, LG G Pad 8.3 and Samsung's popular Galaxy Note 8.0.
Moving on to its performance specifications, a recent report indicated that the Nexus 8 could employ a 64-bit Tegra processor, paired with 4 GB of Elpida memory in 2x2 GB configuration, making it the first Android device taking true advantage of Android L's 64-bit backend. Other components will include a Qualcomm-made LTE mode for cellular connectivity and an 8 megapixel camera.
Nexus 8 Operating System
There is a very strong possibility of Google shipping the Nexus 8 with the eagerly awaited Android L OS, which was recently unveiled at the Google I/O Developer Conference. Given that new versions of Android always hit Nexus devices first, this is a strong possibility.
Nexus 8 Price
It goes without saying that the next Nexus tablet will cost anywhere north of £180 or around $300. The cost will be lower than the competition because Google doesn't make money from hardware and will hope to use that factor to undercut rivals around the same price point.
IB Times UK will update this space when more information presents itself. Until then, let us know about your thoughts on the Nexus 8 in the comments section below.