NFL 2016: Denver Broncos face big struggle to repeat with no shortage of genuine challengers
IBTimes UK previews the new NFL season ahead of the Super Bowl 50 'rematch' on Thursday night.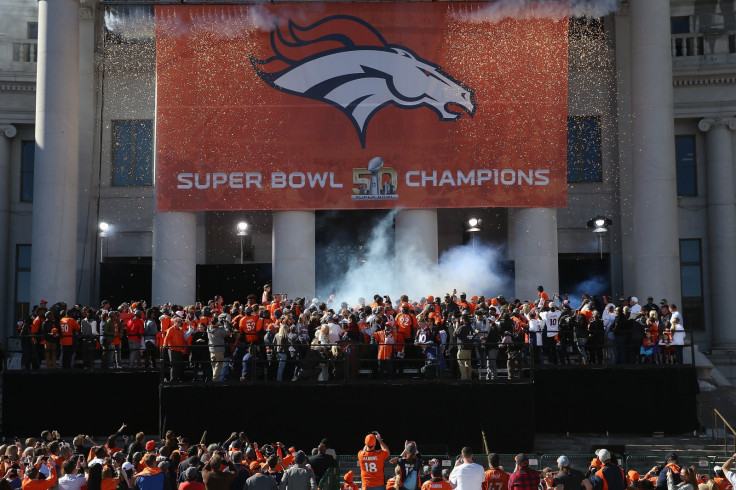 With an eventful pre-season now officially in the books, the 2016 NFL campaign gets underway on Thursday night (8 September). Seven months after riding their formidable defensive unit to defeat Cam Newton and company in Santa Clara, the defending champion Denver Broncos kick things off by hosting Ron Rivera's Carolina Panthers in a rematch of Super Bowl 50 at Sports Authority Field at Mile High.
Where to watch
In the United Kingdom, Sky Sports continues its comprehensive coverage of the NFL. In addition to showing both Thursday and Monday night games, they also broadcast both an early and late fixture on Sunday before showing all of the play-offs and the Super Bowl.
BBC Two also bring back their weekly highlights show, hosted by Mark Chapman on Tuesday nights. London-born former two-time Super Bowl winning New York Giants and Atlanta Falcons defensive end Osi Umenyiora and retired cornerback Jason Bell provide insight. It has also now been revealed that the BBC plan to trial a new Saturday night program, which will air after Match of the Day.
For those not merely content with viewing from across the pond, the NFL again returns to London in October with three regular season match-ups. Usual venue Wembley Stadium hosts games between the Indianapolis Colts/Jacksonville Jaguars and Washington Redskins/Cincinnati Bengals, while England Rugby headquarters Twickenham also gets in on the action by welcoming the Los Angeles Rams and New York Giants.
Preview
It's certainly fair to say that much has changed since the Broncos produced that defensive masterclass to end their 17-year wait for a third Super Bowl triumph. After the legendary figure of Peyton Manning wisely decided to end his illustrious playing career, Denver lost both Danny Trevathan and Malik Jackson during free agency and also saw Vance Walker ruled out for the year. Having let Brock Osweiler depart for Houston, they later named 2015 seventh-round draft pick Trevor Siemian as their starting quarterback ahead of Mark Sanchez and rookie Paxton Lynch.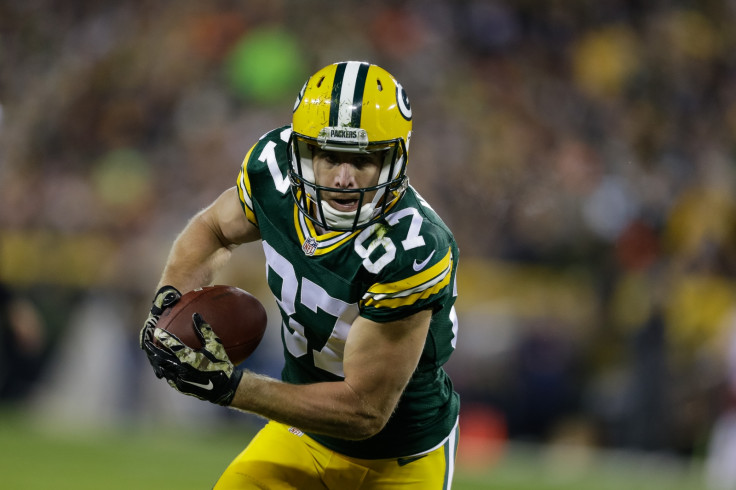 Despite the presence of a truly ferocious top-ranked defence, Gary Kubiak's men face an extremely difficult task in their quest to become the first back-to-back NFL champions since the 2005 New England Patriots. Challengers appear to come from all angles, with Aaron Rodgers and the Green Bay Packers expected to thrive once again with go-to wide receiver Jordy Nelson now recovered from a torn ACL that saw him miss the whole 2015 season and Eddie Lacy seemingly back in shape.
Other title contenders from a stacked NFC obviously include the Panthers, who welcome back Kelvin Benjamin after he suffered the same fate as Nelson. Reigning MVP Newton is surely bound to regress after a truly stellar campaign in which he threw 35 touchdowns and rushed for 10, however, while it remains to be seen how significant the loss of cornerback Josh Norman will prove to be. Can Carolina, who amassed a swaggering, franchise-best regular season record of 15-1 last term, bounce back from the disappointment of that feeble loss to Denver?
Seattle, now minus retired running back Marshawn Lynch, know a thing or two about a miserly defence and the Legion of Boom will hope to spearhead the Seahawks' run to a third Super Bowl appearance in five years. The Arizona Cardinals looks a serious threat with their own accomplished defensive unit to back up a talented offence led by the evergreen Carson Palmer and also boasting the likes of David Johnson, Larry Fitzgerald, Michael Floyd and John Brown.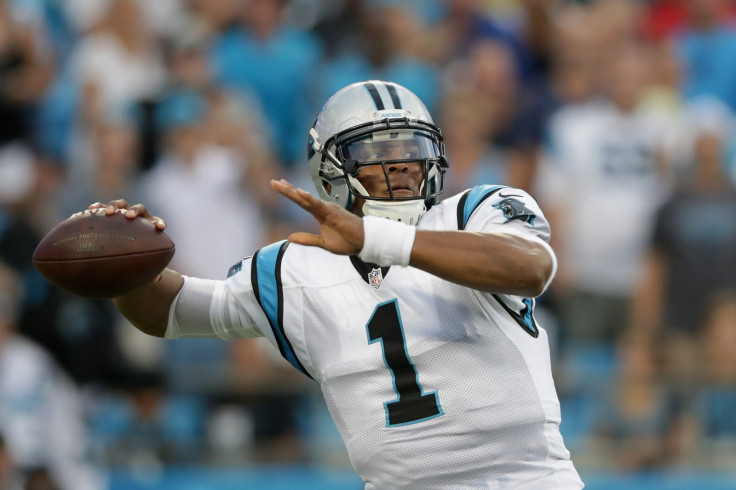 Minnesota's chance of a legitimate play-off run have been dealt quite a blow by the nasty knee injury suffered by Teddy Bridgewater during practice that led to Vikings top brass inexplicably trading away a pair of draft picks to acquire underwhelming QB Sam Bradford from the Philadelphia Eagles. The New York Giants, featuring phenomenally gifted receiver Odell Beckham Jr, Washington Redskins and Tampa Bay Buccaneers will be hopeful of sustained improvement, while much of the focus in Dallas will be on Cowboys rookies Dak Prescott and Ezekiel Elliot. Tony Romo faces yet more time on the sidelines with a compression fracture in his back.
In the AFC, it's difficult to look past the Pittsburgh Steelers as the main pretenders for Denver's throne, providing Ben Roethlisberger can stay healthy, star running back Le'Veon Bell returns from his reduced three-game suspension with no issues and revered receiver Antonio Brown maintains his incredible level of consistency and production. New England's offence continues to look predictably formidable in its own right, though it is important to note that Bill Belichick will have Jimmy Garoppolo starting under centre through the first four weeks while Tom Brady serves his reinstated "Deflategate" ban. Dion Lewis is also on the shelf for at least seven weeks after a second knee surgery.
There is cause for considerable excitement in Houston, with the impressive Lamar Miller on board, DeAndre Hopkins potentially set to benefit hugely from Osweiler's arrival and JJ Watt returning from a back injury that ruled him out of training camp. All eyes will be on the Oakland Raiders to see if they can take that next step with a talented crop featuring Derek Carr, Amari Cooper, Latavius Murray, Michael Crabtree and Defensive Player of the Year contender Khalil Mack, while the Cincinnati Bengals and Kansas City Chiefs should also figure in the play-off mix.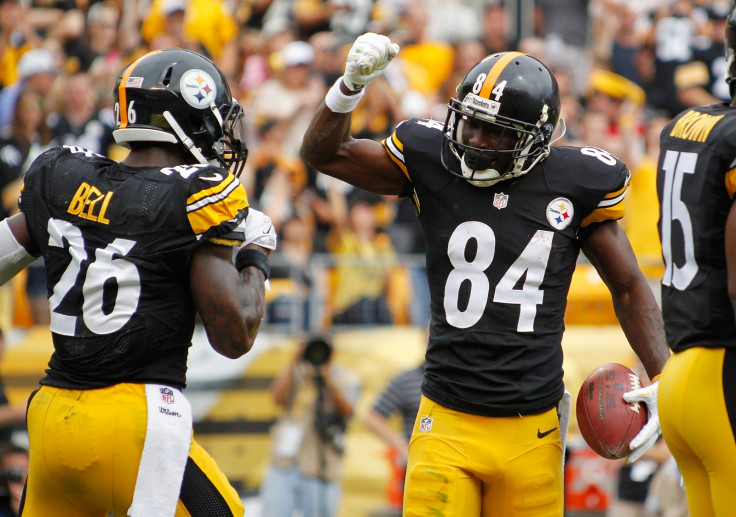 Other intriguing storylines around the league, aside from San Fransisco 49ers backup quarterback Colin Kaepernick's divisive national anthem protest which goes far beyond the boundaries of sport, include Robert Griffin III's return to relevance with the Cleveland Browns and number three pick Joey Bosa's progress in San Diego after that lengthy contract holdout. Los Angeles also has an NFL team for the first time in 22 years after the Rams returned from St Louis.
Division predictions
AFC
East -

1.Patriots, 2. Bills, 3. Jets, 4. Dolphins

North -

1

.

Steelers, 2. Bengals, 3. Ravens, 4. Browns

South -

1

.

Texans, 2. Colts, 3. Jaguars, 4. Titans

West -

1. Raiders, 2. Chiefs, 3. Broncos, 4. Chargers
NFC
East

- 1. Giants, 2. Redskins, 3. Cowboys, 4. Eagles

North

- 1. Packers, 2. Vikings, 3. Lions, 4. Bears

South

- 1. Panthers, 2. Buccaneers, 3.

Saints, 4. Falcons

West

- 1. Cardinals, 2. Seahawks, 3. Rams, 4. 49ers
AFC wildcards - Bengals, Chiefs
NFC wildcards - Seahawks, Vikings
AFC champions - Steelers
NFC champions - Packers
Super Bowl LI - Packers beat Steelers at NRG Stadium in Houston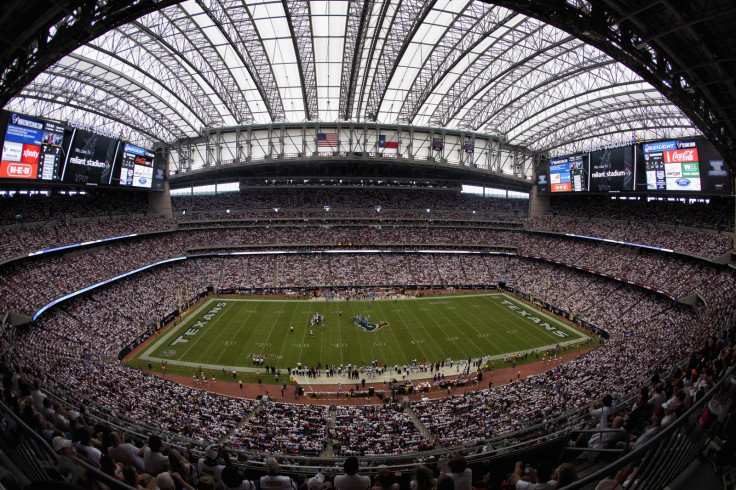 Week one schedule
Thursday 8 September
Sunday 11 September
Buccaneers at Falcons

Vikings at Titans

Browns at Eagles

Bengals at Jets

Raiders at Saints

Chargers at Chiefs

Bills at Ravens

Bears at Texans

Packers at Jaguars

Dolphins at Seahawks

Giants at Cowboys

Lions at Colts

Patriots at Cardinals
Monday 12 September
Steelers at Redskins

Rams at 49ers
© Copyright IBTimes 2023. All rights reserved.