Police officers have threatened to boycott the home games of Colin Kaepernick's San Francisco 49ers if the NFL team does not stop the quarterback's national anthem protest.
Kaepernick has refused to stand for the Star-Spangled Banner during matches, in protest against the plight of black people in the US and their treatment by police.
His protests, which he took one week ago and again on Thursday (1 September), have drawn criticism and support from across the US, in a year when the treatment of black people at the hands of US police forces has been under the spotlight.
The 28-year-old says he will continue his polarising protest until he sees improvements in race relations.
This continued action could see his club in direct conflict with the police force that provides security at the 49ers stadium.
Santa Clara police say Kaepernick's actions and statements are "inflammatory and insulting" and the 49ers should put a stop to his campaign.
A letter sent by the Santa Clara Police Officers' Association letter said that the 28-year-old "made the allegation that police officers are getting paid to murder people".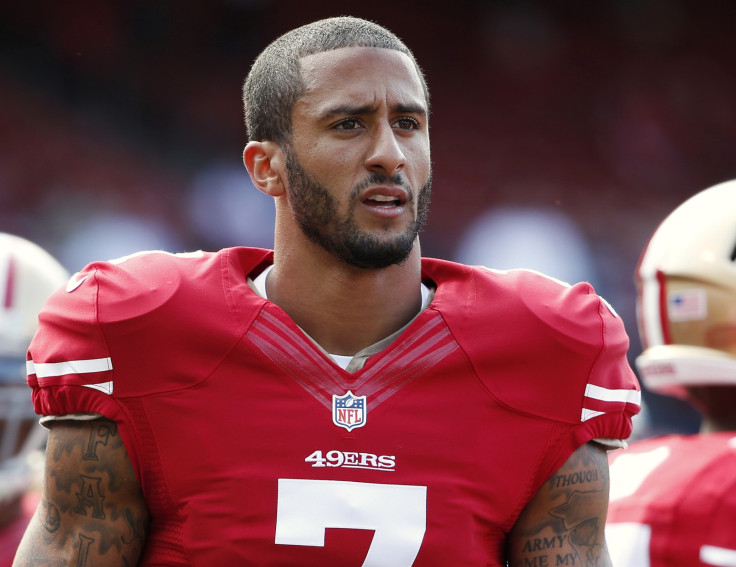 Kaepernick was also spotted wearing socks with the image of a pig wearing a police hat, something that the police department says the 49ers allowed him to do.
"The 49ers organisation has taken no action to stop or prevent Mr Kaepernick from continuing to make inaccurate, incorrect and inflammatory statements," it said after being obtained by NBC Bay Area.
"If the 49ers organisation fails to take action to stop this type of inappropriate workplace behaviour, it could result in officers choosing not to work at your facilities. Our members have the right to do their job in an environment free of unjustified and insulting attacks."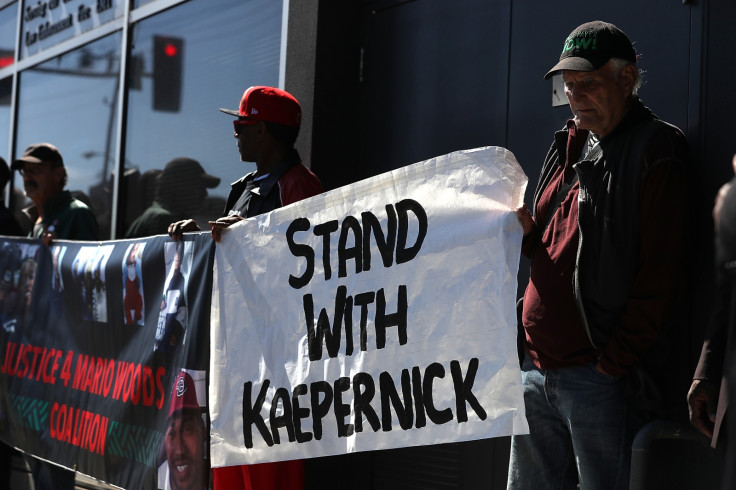 Despite the furore caused by the Milwaukee-born footballer he has vowed to continue his protest, and his teammate Eric Reid joined him in their game versus the San Diego Chargers. Reid knelt during the national anthem. In American Football a team will "take a knee" to stop play if their victory is certain.
NFL rules say they encourage players to stand for the Star-Spangled Banner, but that it is not a requirement.
Despite this, an online petition demanding the football league to punish Kaepernick has been signed by more than 50,000 people.
Some US military veterans and serving military have tweeted their support for Kaepernick using the Twitter hashtag #VeteransForKaepernick.