NHS England has launched an investigation after around 150 dental records were found "thrown away" in a skip.
The documents were found in Coventry by Mark Taylor, who is chairman of the city's Ukip party, on the night of the 31 August.
Taylor told IBTimes UK that he was depositing his own documents at the time of the find and could see the dental forms "very clearly".
He said that the documents had patients' names, signatures, dates of birth and reference numbers on them.
But Taylor said that there were no surgery or dental practice names on the documents.
"The forms had been thrown away very casually in a skip," Taylor said.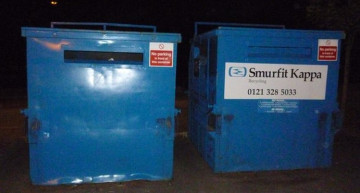 "In my world I would expect any organisation like that to dispose of such personal information, regardless of how old it is, and shred it or to destroy it in some way."
Investigation pending
NHS England said it will be investigating the matter further.
"In order for patient declaration forms FP17/PR held in paper format to be destroyed effectively whilst retaining confidentiality, only approved contractors and with the ability to destroy the records on site should be used," said a spokesman for NHS England.
"A certificate of destruction must be issued by the contractor and retained by the dental practice/ dental contractor.
"Under the Data Protection Act we expect all dental surgeries to discard of patient forms in the correct manner."
Chief Inspector Helen Kirkman, of West Midlands Police, said it was too early to say if any criminal offence had been committed.
However, the force have asked anyone with information to call them on 101.
The West Midlands Police said the forms appear to be from around 2007.
"We are aware of the incident and are currently making enquiries to establish the full details," an Information Commissioner's Office spokesperson told IBTimes UK.