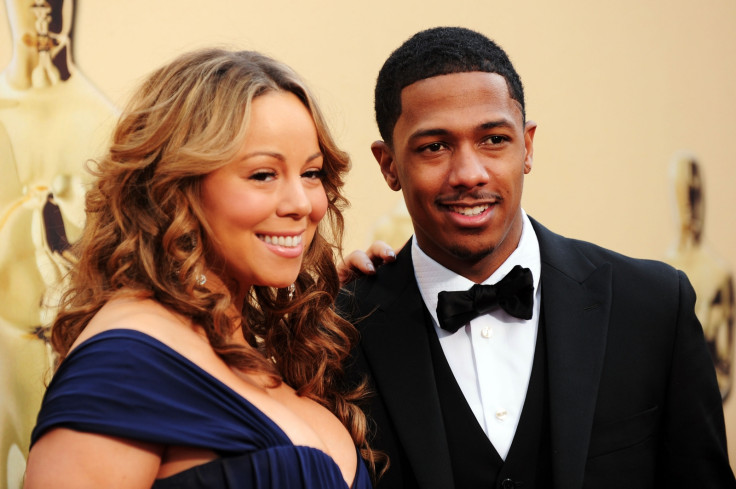 Mariah Carey and Nick Cannon might have officially split after their divorce was finalised earlier this month, but the songstress still has good thoughts for the father of her children. The We Belong Together singer opened up about her ex-husband's recent baby news and if her words are any indication, she seems to be supportive towards his future.
Speaking with Extra (via Daily Mail) about the surprising news of Cannon's upcoming baby with beauty queen Brittany Bell, Carey said, "I'll always be supportive of him and this is all news to me, because I didn't know about this till maybe last week."
The 46-year-old songstress might not have been in the loop about her former husband's baby news, but she insists that she has only good thoughts for the rapper. "If he's happy that's great," the mother-of-two was quoted as saying.
Carey's reaction comes after Cannon announced the joyous news in the past week during a radio interview.
Confirming that he is expecting a baby with his on-again and off-again girlfriend Bell, the America's Got Talent host revealed, "I've got a baby on the way ... absolutely ... God said be fruitful and multiply. I'm doing the Lord's work ... everybody get a baby! I'm passing them out".
If rumours are to be believed, the revelation was made quite late as the 28-year-old model is believed to be more than six months pregnant. Bell and the 36-year-old singer started dating in 2015 and have since then been linked to each other on and off.
While, on one hand, Cannon seems to be moving on in his life following the divorce settlement and joint custody agreement of the twins - Monroe and Moroccan, Carey too has come to terms with her recent break-up from billionaire James Packer. She spoke up about the "devastating" split for the first time on Ellen's show, admitting that the whole situation had not been easy.
"That's a whole friggin' thing," the reality star said adding, "I think I'm doing well. No. I'm actually ... Everything happens for a reason, things are the way they are," she said.
Carey and Packer's split news surfaced in October after an alleged fight between the two in Greece. "The fight was not because of any cheating allegations or excessive spending by Mariah. James is one of the most successful businessmen in the world. They are trying to work it out. Right now, they're not sure if they will stay together," the songstress's official statement read.