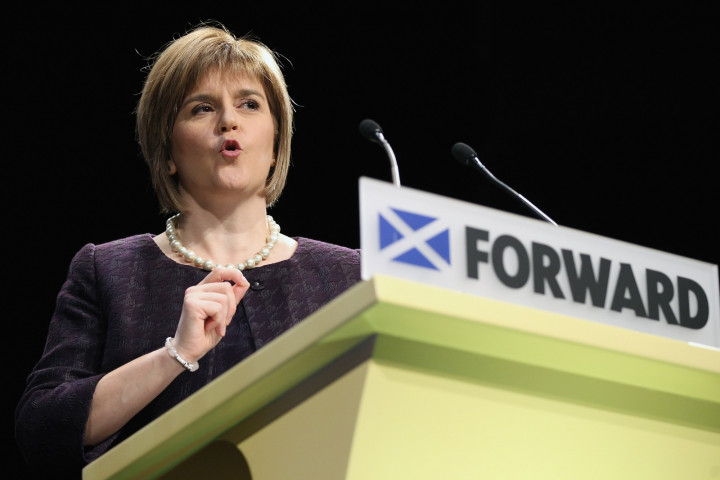 Nicola Sturgeon has announced her bid to become the leader of the Scottish National Party and Scotland's First Minister following the resignation of Alex Salmond.
The current deputy first minister and deputy SNP leader confirmed speculation she intends to be in the running to replace Salmond after he steps down in November.
Salmond, who has been leader of the SNP party for the past 20 years, announced his resignation after Scotland voted against independence during the historic referendum.
Confirming her intentions to replace him, Sturgeon said it would be the "greatest honour" to become the leader of Scotland.
Sturgeon, 44, has been the overwhelming favourite to become the next SNP leader and no one else in her party is even expected to stand against her.
Speaking at an event in Glasgow, she said: "To be the first minister of my country, especially at this exciting and optimistic time, would be both a great honour - without doubt, the greatest honour - and an immense responsibility.
"I am putting myself forward for two simple reasons: I want to serve my party and my country. And I believe I am the best person for the job.
"I also hope that my candidacy, should it succeed, will send a strong message to every girl and young woman in Scotland - no matter your background or what you want to achieve in life, in Scotland in 2014 there is no glass ceiling on ambition."
A number of MSPs have already backed Sturgeon's leadership bid.
Scottish finance secretary John Swinney tweeted: "Delighted Nicola Sturgeon will contest SNP leadership. She has all the fine qualities to take Scotland's cause forward."
Scottish education secretary Michael Russell added: "I am supporting Nicola Sturgeon and look forward to her leadership - she has everything it will take to move Scotland even further forward."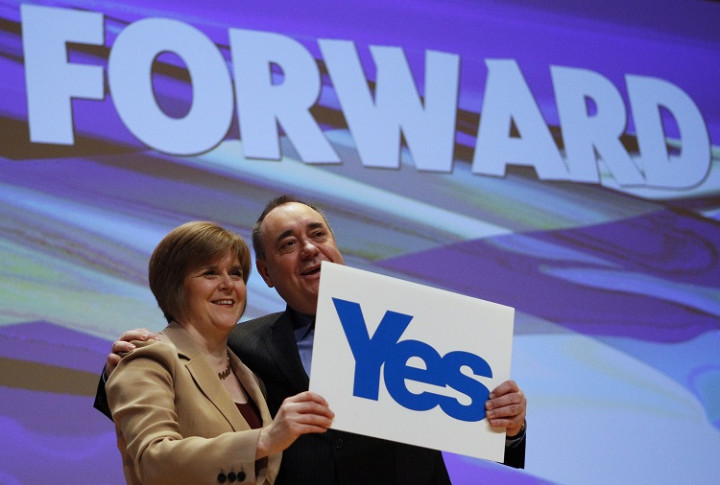 Salmond said he will step down as SNP leader after his "Yes" campaign lost the referendum by a 55% to 45% majority.
Announcing his decision, Salmond said it had been the "privilege of my life" to serve as Scotland's First Minister.
Paying tribute to Salmond, Sturgeon said his leadership had given the country a "renewed self-confidence".
"He has been my friend, mentor and colleague for more than 20 years", she added.
"Quite simply, I would not have been able to do what I have in politics without his constant advice, guidance and support through all these years."