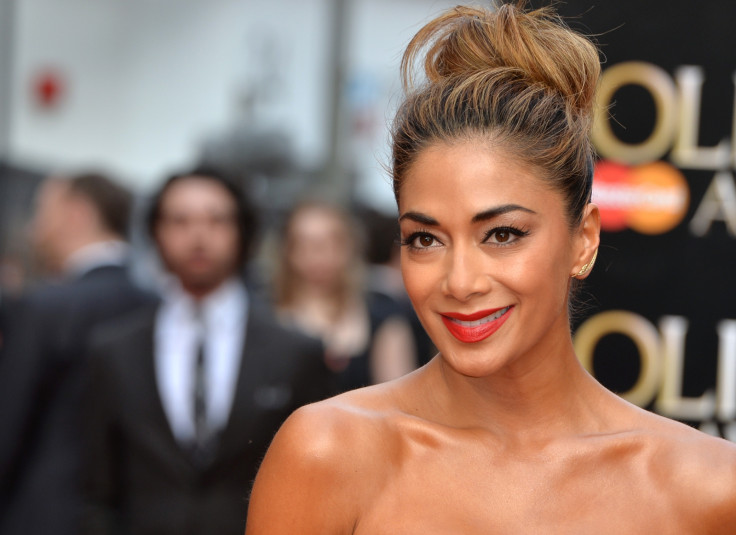 Nicole Scherzinger is not shy about showing off her well-toned figure in a bikini. The X Factor judge – who celebrated her 39th birthday on a Greek island – took to social media to share several pictures from her vacation.
In one of the photos posted on Instagram, the former Pussycat Dolls singer is seen in a vibrant bikini that showed off her cleavage. "Happy 4th of July everyone! God Bless❤️ @cavotagoomykomos@howelltalentrelations #mykonos," she captioned the post.
In a second image, the singer is seen lying down in front of a pool, flaunting her toned physique in the same red bikini, with a beautiful picturesque view of a sunset behind. The caption reads, "What an amazing Birthday weekend, so grateful! Now back to work!"
The 39-year-old set the temperature soaring by posing on board a yacht in the same red bikini in another set of photos. She tied a pretty sarong around her waist, left her hair open and paired her casual look with glamorous aviator sunglasses.
Her 3.2 million Instagram followers flocked to the comments section to compliment her look. One wrote, "History say: in Greece was a Goddesses, but I think that there is still one..."
One user called her "Absolutely gorgeous" and another fan gushed, "You are the most beautiful lady that ever walked this planet." Calling Nicole her inspiration, one fan commented, "HOT MAMASITA forever my inspiration and woman crush".
"Lovely photo! The warm sunbeams give your skin such a nice glow and brings out the shape so delicate," commented another follower.
Following her vacation, the Buttons singer is seen arriving at London's Heathrow airport on Tuesday (4 July) with a vintage vibe. The X Factor judge rocked a white rara skirt as she strolled through the terminal, Daily Mail reported. She teamed the tiny skirt with a white T-shirt, a large straw trilby hat and slung a brown handbag over her shoulder.
Her vacation came after she wrapped filming the next stint of the X Factor auditions in Edinburgh with her co-judges Louis Walsh and Simon Cowell.