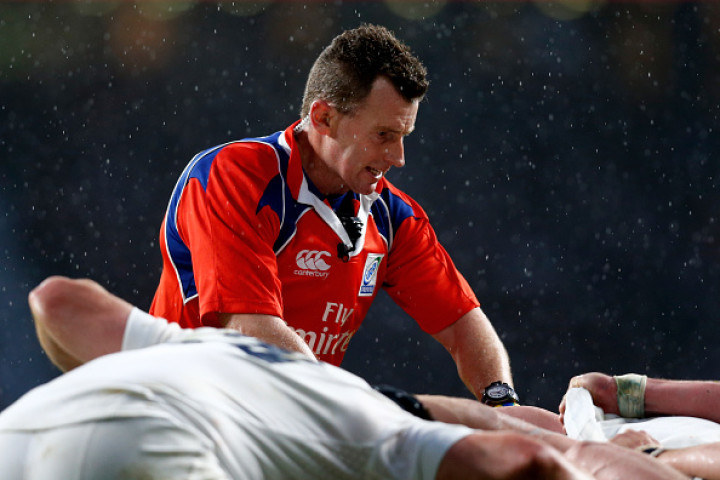 The Rugby Football Union is to probe alleged homophobic and racist abuse that was hurled at Welsh referee Nigel Owens during England's defeat to New Zealand at Twickenham on Saturday.
Owens, 43, is the first openly gay man to referee at the highest level after first becoming an international referee in 2005.
The RFU was told of the abuse by a supporter who wrote a letter to the Guardian newspaper and was sitting with his son close to where the alleged incident took place.
Speaking to BBC Radio Wales, Owens said:
"The RFU will take this seriously and deal with it. It's important to stop this from getting a bigger problem in the game.
"As a referee it's not nice to have stuff like this getting back to me and if I was telling you it doesn't get me down or doesn't affect me I'd be lying because it does."
Owens, who in 2009 became the first referee to take charge of consecutive Heineken Cup finals, attempted suicide before coming out as gay in 2007.
He has since been cited as an inspiration for the gay and lesbian community.
In a statement, the RFU said it condemned all forms of discrimination, adding it "aims to ensure that all people, irrespective of their age, gender, ability, race, religion, ethnic origin, creed, colour, nationality, social status or sexual orientation, have a genuine and equal opportunity to enjoy rugby union in whatever form, on or off the pitch, at all levels and in all roles".