Nigeria: 54 people dead after three bomb blasts rock Maiduguri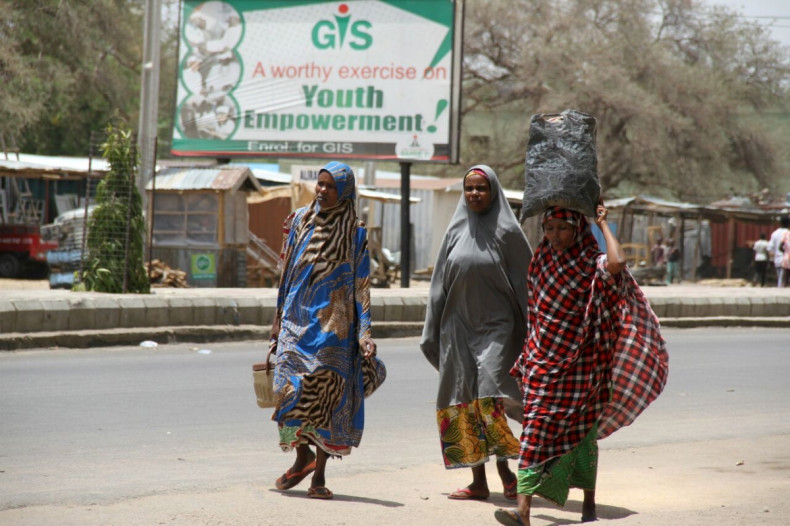 At least 54 people have been killed and scores injured after three deadly explosions in Maiduguri, north-eastern Nigeria. One of the multiple bomb attacks took place at a mosque while the other two detonated in an area where people had gathered to watch a televised football match.
"A suspected Boko Haram suicide bomber detonated IEDs [improvised explosive devices] at a mosque in Ajilari and some insurgents also threw IEDs at a viewing centre. Total casualty figure is now 54," said Victor Isuku, a police spokesman in Maiduguri. He confirmed 90 people had also been injured in the attacks.
The militant group, which launched military operations in 2009, is now known as Iswap (Islamic State's West Africa Province) and has declared its allegiance to Islamic State (Isis). According to rights group Amnesty International, the militant outfit has killed over 17,000 people since 2009 and the UN estimates that more than two million people have been displaced by the violence.
Since President Muhammadu Buhari took office in May, northern Nigeria has witnessed a wave of attacks and Maiduguri was targeted almost weekly. The city had not come under fire for about a month but it is the birthplace of Boko Haram and has been at the heart of the insurgency.
Sani Usman, an army spokesman, said the explosions "signify (a) high level of desperation on the part of the Boko Haram terrorists".
An audio message released by Boko Haram denied Nigerian army claims that troops had recaptured territories from the jihadist organisation. "[The military] have lied about us, saying that they have retaken our territories, taken weapons and driven us away," said Abubakar Shekau, the group's leader. "They are actually the ones whom we have driven away. They are all liars."
Chad, Cameroon and Niger have been hit by deadly cross-border attacks by Boko Haram and an 8,700 regional force from the three countries plus Nigeria and Benin is set to be deployed to counter the potent terrorist threat. Both the US and France have also pledged their support to counter the militants.