Nigeria Boko Haram: 214 girls and women rescued from Sambisa forest 'visibly pregnant'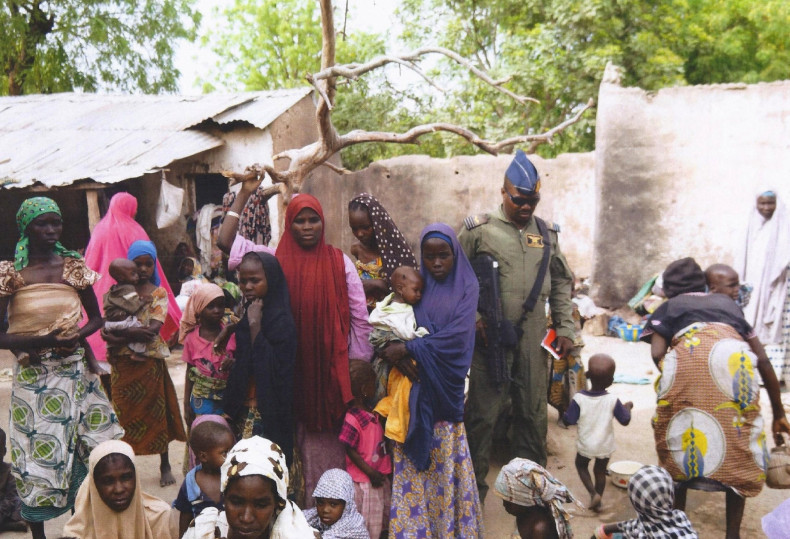 Around 214 girls rescued by the Nigerian army from terror group Boko Haram (now Iswap) were "visibly pregnant", spreading fears they had been raped by the militants.
The news came after reports emerged that women and girls kidnapped by the insurgents were routinely raped and forced to marry their abductors. As a result of the sexual violence, some of them were pregnant.
The pregnant females – estimated by the UN Population Fund (UNFPA) to be 214 – were part of 234 women and children rescued in the Sambisa forest following an offensive by Nigerian soldiers aided by troops from neighbouring countries. A similar operation resulted in the rescue of some 300 people a few days earlier.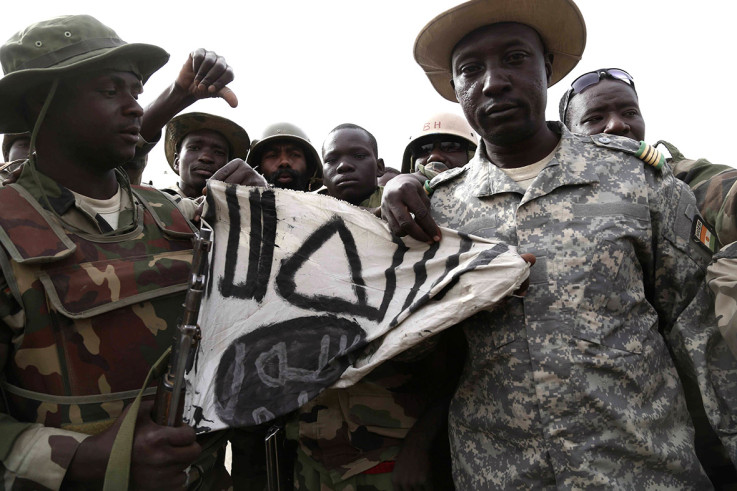 Reuters
Who are Boko Haram terrorists?
Boko Haram fights against Western influence in Nigeria and aims to impose its version of Sharia law in the country. The group declared an Islamic caliphate in Gwoza, along the Cameroon border, in August 2014.
Boko Haram has raided several cities in the north of the country in a bid to take control of more land.
Three states, Adamawa, Borno and Yobe, have been under a state of emergency since May 2013, due to Boko Haram's attacks (pic: Reuters).
UNFPA executive director Professor Babatunde Osotimehin said the women and girls rescued in Sambisa were in urgent need of assistance so they could reintegrate in society.
"What we found is that some of the women and girls that have come back actually have much more in terms of the stress they have faced, so the counselling has to be more intense and working with them one on one," he said.
"I'm glad the communities are not excommunicating them and are taking them back. That is an important therapy too. We anticipate this is going to escalate because the military intervention is continuing, we find that more people are now needing our services and we will continue.
"Women and girls have specific needs that nobody else looks after; it is only UNFPA that is doing this. We are giving psychosocial counselling."
The release of the civilians comes shortly after Nigeria marked a one-year anniversary of the mass abduction of some 220 schoolgirls from Chibok, a village in Borno state. The abduction caught the attention of the international media, sparking protests and prompting prominent politicians and celebrities worldwide to take part in online campaigns to urge the Nigerian government to step up the efforts to find the girls.
It is not yet clear whether the Chibok girls are among the rescued women and children.
In March, the Nigerian army – currently aided by troops from Chad, Benin, Niger and Cameroon –started a ground and aerial offensive against the insurgents, who recently pledged allegiance to Islamic State (Isis).
The offensive was launched shortly before Nigerian headed to the polls for general election that saw the victory of former army leader Muhammadu Buhari, who vowed to halt the deadly insurgence in the country.
Former president Goodluck Jonathan was accused by some of not having done enough to stop Boko Haram, which has killed thousands of people since its insurgency started in north-eastern Nigeria in 2009.