The so-called leader of Boko Haram, Abubakar Shekau, has rejected the Nigerian military's claim that he was "fatally wounded" in an air strike in August. In a new video featuring the purported head of the jihadist group, he taunted the country's army saying he will not get killed until his "time comes".
Shekau is believed to have addressed the "tyrants of Nigeria in particular and the west of Africa in general", and said: "You broadcast the news and published it in your media outlets that you injured me and killed me and here I am."
"Oh tyrants, I'm in a happy state, in good health and in safety," he added. "I will not be killed until my time comes." His speech is in Arabic and Hausa, spoken widely in northern Nigeria.
IBTimes UK could not independently verify the authenticity of the video, which shows a man sporting a beard that is distinct to the assumed leader. Reuters reported that the jihadist group released the 40-minute-long footage on social media on Sunday (25 September). Since the footage is grainy it could not be confirmed if it is Shekau who speaks on the video.
In August, the Nigerian army issued a statement saying it had seriously injured Shekau in an air raid apart from killing several of his top commanders controlling the African country. The military has reported him dead a couple of times in the past too. But its latest claim was reportedly reinforced after the jihadist group released a video in September without Shekau in it.
The army did not explicitly say if it doubts the man on the video is Shekau, but Sani Usman, spokesman for Nigerian military, said the man in the footage is "unstable" and is "another sign that the end is near for him".
"Boko Haram terrorism as it was known is gone for good. We are just counting down to the day when all the few remnants will be totally wiped out or brought to justice," he said.
The Telegraph reported that the man in the video "appeared to be in good physical health". He also reportedly issued threats against Nigerian President Muhammadu Buhari, saying: "If you want your girls, bring back our brethren."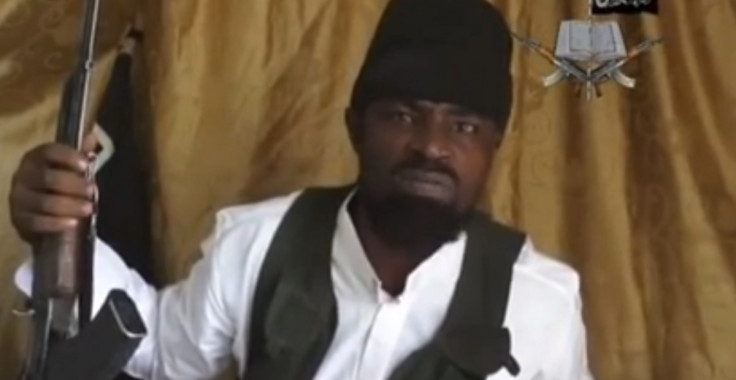 Buhari had recently appealed to the UN to help in negotiating the release of over 200 Chibok schoolgirls who were kidnapped by the militants more than two years ago.
Boko Haram, which renamed itself as Islamic State's West African Province (Iswap), pledged allegiance to the Islamic State (Isis) terror group last year. It is reported to have killed at least 20,000 people in the country since 2009 and was deemed as the world's deadliest group.