Nigerian terror group Boko Haram has set up an FM radio station to boost recruitment and propaganda against the Nigerian government, a counter-terrorism expert has told IBTimes UK. It is believed the radio station was set up along the border with northern Cameroon earlier in June.
Residents in Tolkomari confirmed on 15 June they started receiving broadcast messages from the Islamist outfit via the radio station on 96.8 FM, the Daily Trust reported. It is believed the radio station will be used to counter reports on the successes of a regional offensive currently in place against the group.
Boko Haram, whose insurgency became violent in 2009, used to release statements and videos with frequency. However, the group has become more quiet since a multi-national task force took over the fight against the terrorists in 2015, amid suspicions its leader, Abubakar Shekau, might have been killed by troops.
"Boko Haram has realised that strategically there is a risk when only one side tells the whole tale," David Otto, CEO of UK-based TGS Intelligence and Security Consultants, said. "They too want to tell their story to the audience that matters to them – the communities that they live in and that protects them by consent or by coercion."
Otto also explained that by communicating using local languages Hausa and Kanuri, Boko Haram will be able to control the narrative as many communities do not have access to the main media outlets that use English.
He continued: "This radio station will not only be used to recruit, but to assure local people that all is well, to expose government ineffectiveness to the plight of the people and to warn off militants of imminent government or joint tasks force attacks. It is very likely that to avoid easy tracing of frequency wave by the security services, the radio station will be mobile and portable."
Not a short war
Nigeria is heading an ongoing regional offensive against Boko Haram. The task force consists of 8,700 troops from Nigeria, Niger, Chad, Cameroon and Benin. The offensive has scored some successes, such as the recapture of several territories and the release of thousands of civilians previously held captive.
Who are Nigeria's Boko Haram terrorists?
Boko Haram, which has renamed itself Iswap, fights against Western influence in Nigeria and aims to impose its version of Sharia law throughout occupied territories.
The militants launch attacks in Nigeria and neighbouring countries in a bid to take control of more territory. Three Nigerian states − Adamawa, Borno and Yobe − have been under a state of emergency since May 2013.
Boko Haram has killed more than 20,000 people since 2009 and was deemed the world's deadliest terror group, surpassing its ally, Islamic State (Isis/Daesh), in November 2015. Nigeria has also become the world's third most terrorised countryas a result of the group's violent insurgency.
Although Nigeria's President, Muhammadu Buhari, declared a technical victory over the insurgents in December 2015, Boko Haram has continued to carry out attacks with security experts warning underlying issues such as disenfranchisement, poverty and strong links with IS continue to pose major threats to stability in the region.
"This radio station shows Boko Haram is still thinking of what next will enhance their capacity," Otto said. "Even when you successfully destroy one station, another one will be set up. The only sustainable strategy is to reach out to the target population in those remote villages and address their vulnerabilities. Regionally this calls for Cameroon and Nigeria to work hand in gloves in sharing key intelligence and surveillance results and the lack of this practical cooperation does not go unnoticed by Boko Haram leaders.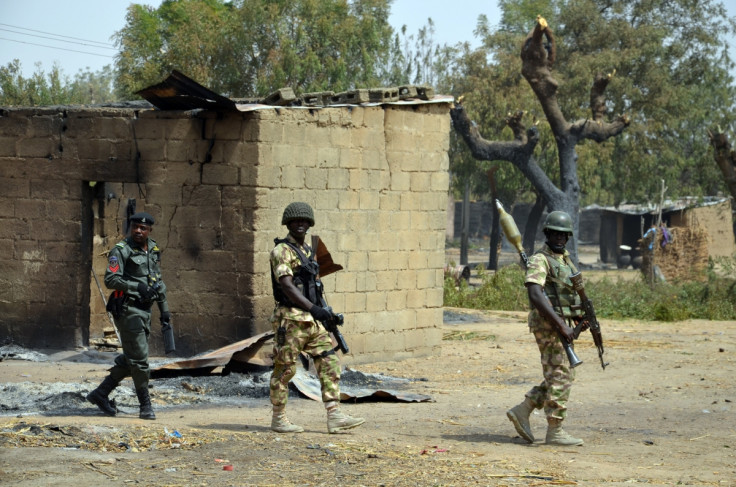 "It takes time but this war is not a short war. Boko Haram will continue to change their dance as the government changes the music."
---
Nigeria up close: Check out our Flipboard magazine
---