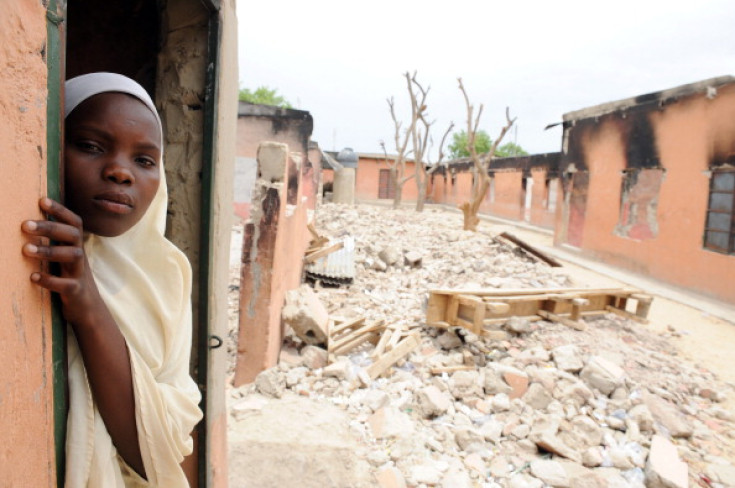 Terror group Boko Haram has raided at least 16 towns in Nigeria killing dozens of people in fresh attacks.
The militants torched Boda on Thursday (8 January) and another 15 towns in Borno, one of the states worst hit by the group's insurgence.
"They burnt to the ground all the 16 towns and villages including Baga, Dorn-Baga, Mile 4, Mile 3, Kauyen Kuros and Bunduram," Musa Bukar, head of the Kukawa local government in Borno state, told AFP.
Abubakar Gulama, who escaped without his family from Baga to Monguno, told Reuters he crossed "many dead bodies on the ground" and that "the whole town was on fire".
It is feared that at least 2,000 civilians have been killed in this attack and one that occurred at the weekend.
Boko Haram, believed to have murdered at least 10,000 people in 2014, has stepped up its attacks in northern and central Nigeria in a bid to defeat authorities and expand its Islamic caliphate.
Last December, the group killed 32 people and kidnapped scores during a raid on the Gumsuri village, Borno state.
The group was also believed to have carried out an attack that killed at least seven people and injured another 30 in a market place in Kano state.
In December the terrorists bombed a mosque in the city of Kano during Friday prayers, killing at least 200 people in the blast and subsequent shooting massacre.
The militants' fresh assaults came months after the Nigerian government announced it had reached a ceasefire with the terror group.
Critics cast doubts over the validity of the ceasefire, as it was not confirmed by Boko Haram's leader Abubakar Shekau.
Shekau released a video in which he called the claims of a truce "lies".
"We did not negotiate with anyone," he said. "It's a lie. It's a lie. We will not negotiate. What is our business with negotiation? Allah said we should not."