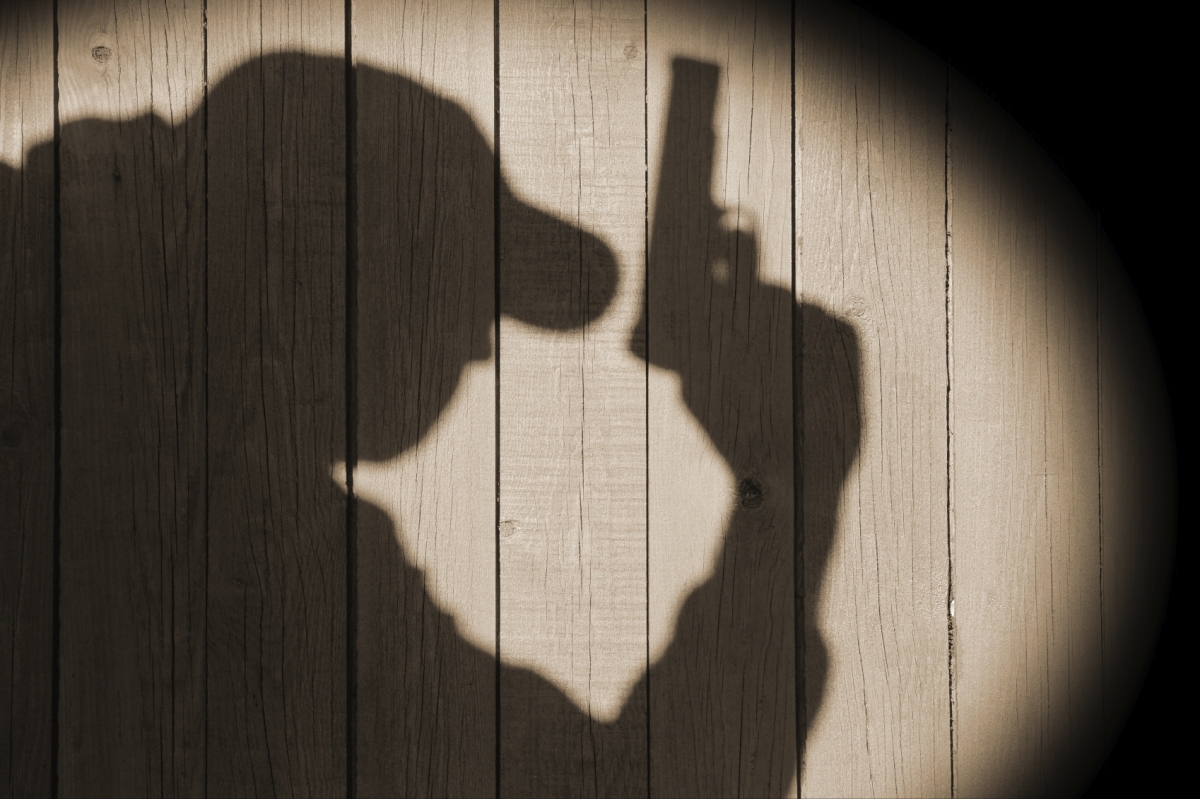 Thousands of Nigerian youths in the UK are becoming victims of gang-related violence, Babatunde Loye, chairman of the Central Association of Nigerians in the UK (Canuk) has warned. Loye, who was appointed chairman of the association in August, made the remarks during an address on the 55th anniversary of Nigerian Independence held at the Nigerian High Commission in London on 1 October.
Loye highlighted the need to support awareness programmes that help reduce gang-related violence in the UK, where more than 3 million Nigerians live. "Our world today is confronted by rising refugee crisis threatening the social fabric of Europe and the UK, terrorism, crimes and violence amongst our youths with marked and increased poverty within the black ethnic minority to which Nigerians in the UK belong also," he said.
According to statistics by the UK government, 50% of all shootings in London and 22% of all serious violence are related to gangs. In 2013, the Home Office issued a leaflet with guidelines helping parents identify whether their children are involved in gangs. Among the reasons why youths, including teenage girls, join gangs, the leaflet lists: Respect and status, money, power and finding a substitute family.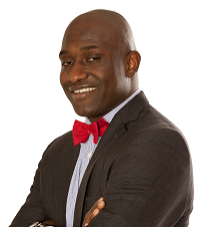 Babatunde Loye
Canuk
Loye urged the diplomatic community to promote "human life values" to reduce gang violence, which he said is plaguing the UK. "We have recorded incidents whereby people watch helplessly as youths are hacked to death, or beaten without any intervention by bystanders," he said. "Now we are under the threat of a refugee influx from warn-torn and poverty-stricken countries and amongst them, [there] could be agents of terrorism. All this could be avoided if we pursue the path of peaceful conflict resolution."
Loye added that governments should accommodate international students who want to pursue a career in the UK and should work to prevent youths from being recruited by terror groups, such as the Islamic State (Isis).
Boko Haram 'decimated'
The commemorative event was also attended by the Nigerian acting high commissioner to the UK, Olukunle Akindele Bamgbose, who delivered a speech in which he said Nigeria had come a long way since the end of colonisation in 1960.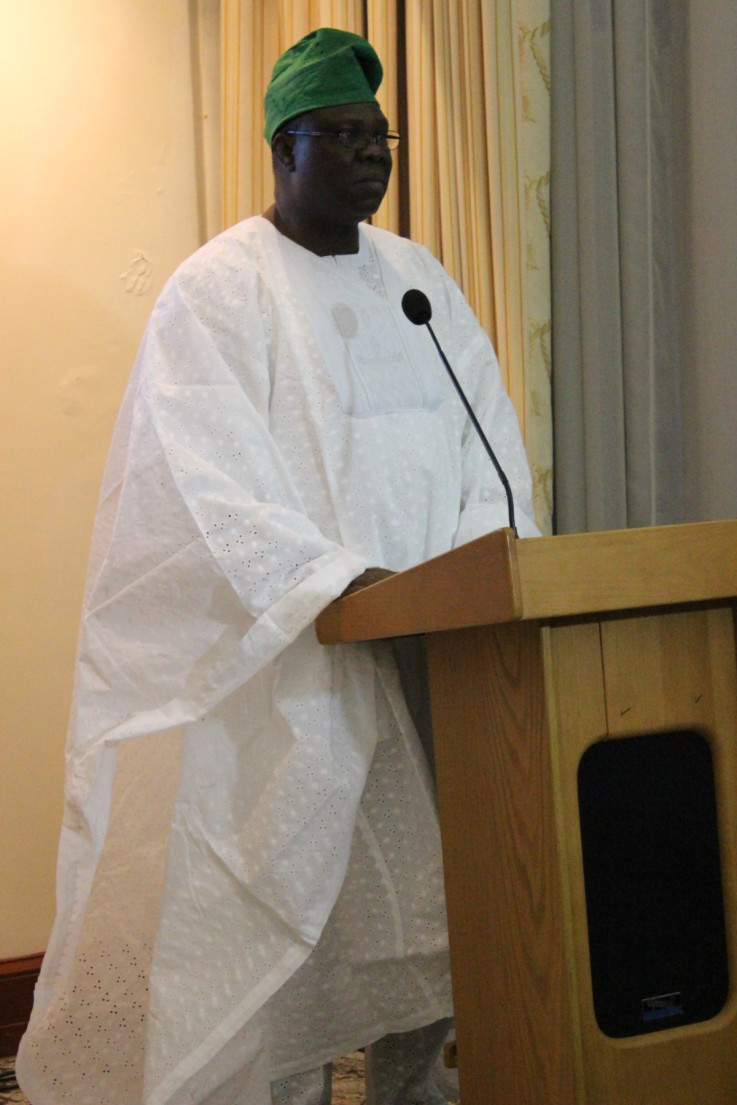 Olukunle Akindele Bamgbose at Nigerian High Commission in London
Ludovica Iaccino / IBTimes UK
Among other things, Bamgbose said that the African nation has scored some successes in tackling problems, such as terrorism, and claimed that terror group Boko Haram − situated in northern Nigeria − "has been decimated".
However, shortly after the event, between five and seven blasts occurred in Maiduguri, capital of restive Borno state, Boko Haram's birthplace. Although Boko Haram did not claim responsibility for the attack, the group is renowned for kidnapping civilians, mainly women and children, and forcing them to become suicide bombers.
Nigeria is leading a new task force against Boko Haram – consisting of 8,700 troops from Nigeria, Niger, Chad, Cameroon and Benin – which is believed to have scored some successes, such as the recapture of a key town in Borno. However, rights group Amnesty International warned that the terror group is still a threat despite the military advance in the region.
"Despite advances by the military, attacks by Boko Haram in Nigeria, Cameroon, Chad and Niger have claimed the lives of at least 1,600 people since the start of June, bringing the death toll to at least 3,500 civilians in 2015 alone," Amnesty said.