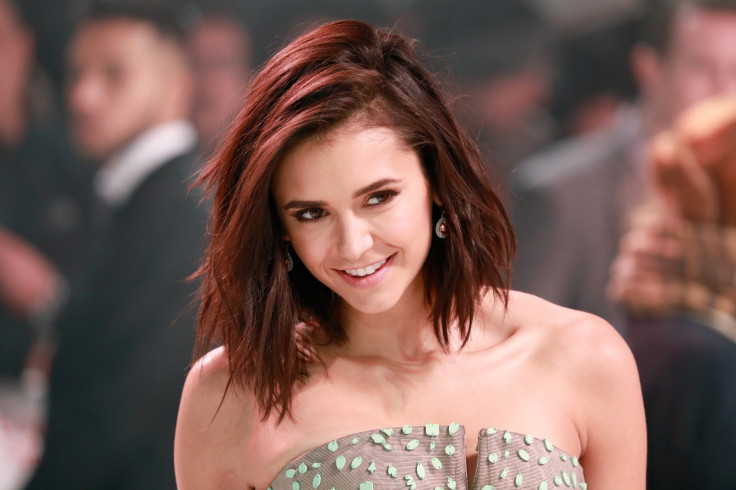 Vampire Diaries season 8 is inching closer to the series finale and with each passing episode there are hopes of seeing Nina Dobrev's character Elena Gilbert returning to the finale episode of the supernatural show by CW. However, the channel president, who initially confirmed talks with the actress has now gone into cryptic mode while answering the intriguing question.
Without confirming or denying Dobrev's special appearance in the popular show, CW president Mark Pedowitz told E Online: "The best way I can answer that question is Julie [Plec], Kevin [Williamson], the studio and the CW promise a fantastic series finale."
From fans' point of view, TVD can only have a "fantastic" end if the iconic lead character opposite Damon Salvatore (played by Ian Somerhalder) woke up from her deep slumber. The XXX: Return Of Xander Cage actress left the show in the season 6 finale when Kai put a prolonged sleeping spell on her character.
Julie Plec, the show creator, has meanwhile, teased the script for the finale, which she has started writing with Kevin Williamson. "In moments, I will begin writing the series finale of The Vampire Diaries with my partner in crime @kevwilliamson," she tweeted.
The show is at an interesting juncture as after Damon, Stefan has switched off his humanity. The elder Salvatore brother had become bloodthirsty after being put under the spell of Sybil. But Stefan has sacrificed his humanity to save Caroline's twin daughters from Cade.
The show will return this week with episode 8. The synopsis of episode 10 hints at the return of an old character as Bonnie and Caroline "run into familiar faces from the past" and decide to enter Damon's mind to save him from Sybil.
The eighth season of Vampire Diaries will return on CW on 13 January with the rest of the episodes.