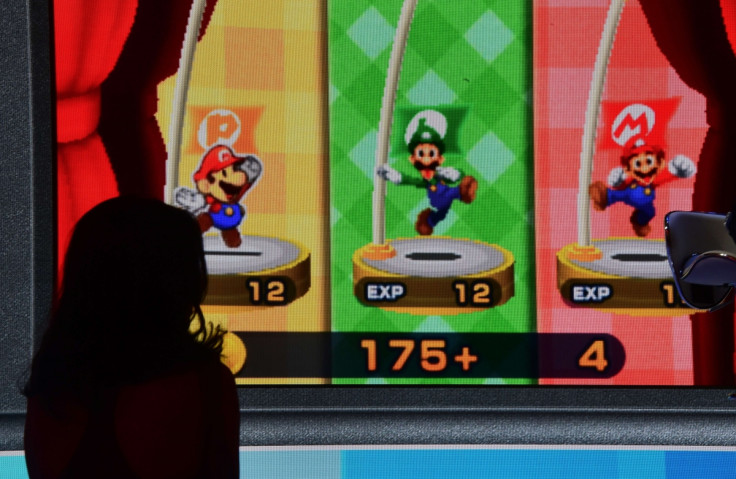 Nintendo has fired Alison Rapp, a marketing staffer who was the target of a vicious smear campaign on social media over a censorship controversy last year, shifting the spotlight back onto "harassment of women" in the gaming industry. The console manufacturer, however, has denied that the internet campaign played any part in its decision to fire her.
Rapp announced her termination in a tweet saying, "Today, the decision was made. I am no longer a good, safe representative of Nintendo, and my employment has been terminated."
The company said in a statement to IGN: "Though Ms. Rapp's termination follows her being the subject of criticism from certain groups via social media several weeks ago, the two are absolutely not related. Nintendo is committed to fostering inclusion and diversity in both our company and the broader video game industry and we firmly reject the harassment of individuals based on gender, race or personal beliefs. We wish Ms. Rapp well in her endeavors."
Rapp responded to Nintendo's statement on Twitter and admitted to "moonlighting under a fake name, and with no real identifiers" to pay off student loans. While she has not disclosed what the second job was or why she used a fake name, she claims moonlighting was allowed at Nintendo.
Working in marketing for Nintendo's Treehouse – the group at Nintendo that localises Japanese games for US audiences – Rapp found herself under attack from a hostile online campaign that scoured her social media history for incriminating information. People also called her a "social justice warrior", "cancerous" and a "feminazi face piercings b***h".
A vocal advocate of women in gaming, she was erroneously blamed for what seemed to be Nintendo's efforts to remove provocative content in US versions of Nintendo's games that were published in Japan, including Wii U title Xenoblade Chronicles X and 3DS game Fire Emblem Fates.
When Fire Emblem Fates was released, the company removed sections that involved a face-stroking mini-game, drink spiking and a "b**b slider" that allows players to inflate or deflate their character's bust – a move criticised by some game groups and fans as "censorship".
Although Rapp had no direct involvement in the game's localisation, someone found a 2012 college essay of hers titled "Speech We Hate: An Argument For The Cessation Of International Pressure On Japan To Strengthen Its Anti-Child Pornography Laws" in which Rapp's controversial stance seemed to fall more in line with Japan's cultural viewpoint about the sexualisation of teenagers. It was spun by the campaign as defending paedophilia.
Jamie Walton, co-founder of anti-sex trafficking group The Wayne Foundation also called for the child-friendly company to fire Rapp.
White supremacist site the Daily Stormer accused Rapp of highlighting "the impact of Jews and feminism in our society" and that she was "advocating sex with kids". A commenter on the site also published a list of contact information for several Nintendo executives encouraging people to report her and demand her termination.
During the harassment, Rapp said the company "stripped" her of spokesperson status, barred her from streaming games and asked her not to tweet about rape culture after she took the job. She also identified the so-called GamerGate movement that had been "targeting her", saying that "GG" advocates contacted Nintendo directly with information about her as well.
Although the specifics of Rapp's termination still remain unclear, Nintendo's choice to remain silent throughout the widely documented smear campaign that targeted one of their own paired with Rapp's termination has sparked fierce criticism from high-profile developers, industry advocates and gaming fans condemning the decision.