Sales of Nintendo Switch have surpassed those of the company's previous console, Wii U, in just ten months. Until 31 December 2017, 14.86 million Switch consoles were sold compared to 13.56 million Wii U devices.
The Wii U first went on sale in November 2012 and was widely considered a flop during its four years as Nintendo's top home console. Switch was announced in late 2016, revealed in full in January 2017 and released two months later.
Since then, Switch has proved enormously successful, thanks to its dual home and handheld design concept and a strong lineup of first party exclusives.
Nintendo's data includes sales for those exclusives, with Super Mario Odyssey quickly becoming the platform's top-seller with nine million units shifted in a little over two months since launch.
Mario Kart 8 Deluxe is the second highest-selling game, at 7.33 million copies, with celebrated launch title The Legend of Zelda: Breath of the Wild behind it on 6.7 million sales and Splatoon 2 with 4.91 million.
Japanese RPG Xenoblade Chronicles 2, which launched on 1 December, sold one million units during its first month.
Switch sales nearly doubled from October to December as Christmas approached, with 7.2 million units sold.
The Wall Street Journal's Takashi Mochizuki reported that the company's sales forecast is up from estimates. Switch is expected to comfortably exceed 15 million sales by March 2018, up from the previous estimate of 14 million.
Nintendo was thought to be in trouble before the launch of Switch, given Wii U's dismal sales compared to those of the Wii before it. The success of Nintendo 3DS, not to mention the spoils of the Wii's success, kept the company afloat as it eased off development for Wii U in favour of its new console.
After a quiet 2016, Nintendo was ready to release Switch, with the device proving sceptics wrong to become a bona fide phenomenon.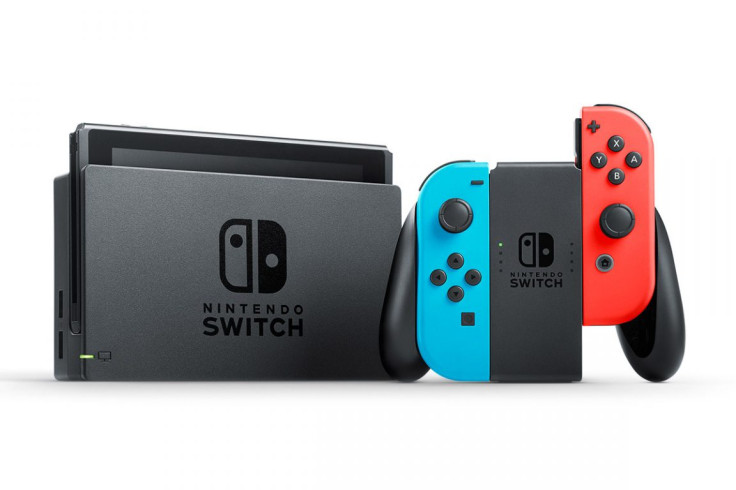 The device's core concept, which allows it to be both a portable handheld and a docked home console connected to a television, was a hit with players and the wider games industry. Indie developers flocked to the console as well, helping bolster its growing library.
This year is already set to be another big one for Nintendo. Earlier in January the company announced Kirby Star Allies, a port of Wii U title Donkey Kong: Tropical Freeze and Mario Tennis Aces for release during the first few months of the year.
There is also Nintendo Labo, the company's unconventional take of peripherals, set for release in April.
Labo sets come with packs of cardboard players use to construct peripherals which utilise the Switch's Joy-Con controllers to become functional toy pianos, fishing rods and robot suits for use with new games packaged with the two announced construction kits.
Nintendo is expected to have much more in store this year, including new Fire Emblem and Yoshi titles.