Last week, a gamer who managed to get his hands on the Nintendo Switch weeks before its official release posted photos and the first unboxing video for the hybrid console. However, Nintendo said in a statement to IGN that the Switch was stolen in an "isolated incident" by employees of an unnamed distributor in the US.
The Japanese gaming giant said the individuals involved have been fired and are currently being investigated by local law enforcement authorities.
"Earlier this week, individuals claimed to prematurely purchase a small number of Nintendo Switch systems from an unspecified retailer," the company said in its statement.
"Nintendo has determined these units were stolen in an isolated incident by employees of a US distributor, with one system illegally resold. The individuals involved have been identified, terminated from their place of employment, and are under investigation by local law enforcement authorities on criminal charges."
A NeoGaf user going by the name 'hiphoptherobot' posted photos and a nearly three-minute-long video of the Switch in action last week, showing off the home-handheld hybrid sans any Switch games. The leaked footage showed the console's initial setup process, main menu and system settings.
"It isn't like I grabbed it off the back of a truck or anything," hiphoptherobot wrote at the time. "I just happened to get lucky because unnamed store decided to ship early for whatever reason."
Over the weekend, the user wrote on the NeoGaf forum that Nintendo has already retrieved the console and that he is not in any trouble personally.
"Other than being out a console and the money I paid for it which really sucks with all the bills I have right now, it isn't going to be the end of the world or anything," hiphoptherobot wrote. "Again, I probably can't talk about details but after knowing what happened I don't necessarily think Nintendo is wrong for wanting the console back and the people I dealt with have all been very nice and reasonable. And again, I am not in any trouble but didn't feel like pushing my luck by keeping the videos up."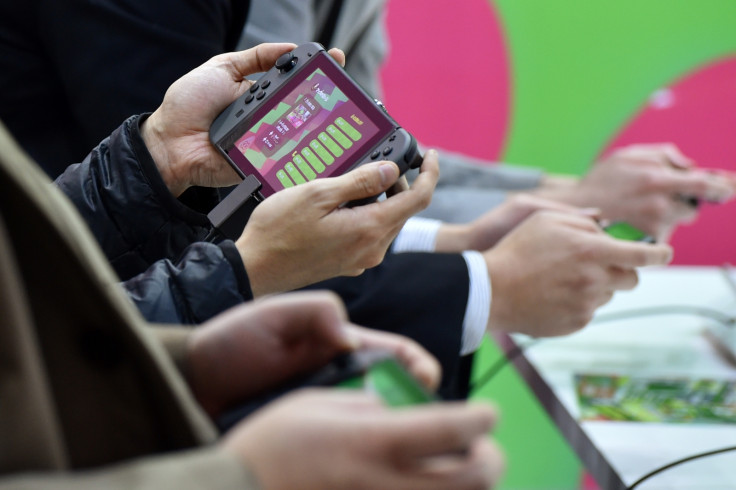 The user continued: "For the sake of clarification I will say that I don't think the person I got it from knew and therefore I certainly didn't know but somewhere down the chain some switches had 'mysteriously disappeared'. So while it was unknown to me, once I found out that it had probably been stolen I didn't feel comfortable keeping it."
However, hiphoptherobot's posted footage did reveal that the system, which comes with 32GB of internal store, has 25.9GB of usable internal storage out of the box with the rest likely used for the OS and other essential software.
"Nintendo Switch will launch worldwide on March 3, 2017, and we look forward to everyone being able to discover the wonders of the new system for themselves at that time," Nintendo said.
You can read more about IBTimes UK's initial impressions of the console here.