Nissan has developed autonomous self-driving chairs so you can queue in absolute comfort
Nissan develops autonomous chair with built-in camera and sensors for people who hate standing in line.
Japanese automobile manufacturer Nissan has developed robotic self-driving chair to solve a truly first-world problem – having to stand in line and queue to get something you want.
Taking state-of-the-art self-driving technology it has developed for its cars and applying it to the chair, Nissan has built the autonomous ProPILOT Chair, which detects that it is in a queue and automatically follows the chair ahead of it, while maintaining a fixed distance and travelling along a set path.
The ProPILOT autonomous drive technology, which comes with the new Nissan Serena minivan, is the first Japanese solution that enables cars to automatically make decisions about steering, accelerating and braking in order to ease driver stress during long commutes.
The system has been trained to understand and detect varying road and traffic situations, and cameras can read lane markers and detect vehicles in front. ProPILOT can identify the behaviour of other automobiles, so if the vehicle in front suddenly stops, it will immediately apply the brakes to bring the user's car to a stop.
Restaurants in Japan that like the idea of their patrons getting to have a rest while waiting in line are invited to apply over social media between 27 September and 27 December to join the trial. All restaurants have to do is tweet their name and website together with the hashtags #NissanProPilotChair and #Wanted.
Trials of the new autonomous chair will take place in 2017 at restaurants across the country if they are logistically viable for the chairs. And apart from queuing outside the restaurant, Nissan points out that the technology could be useful in museums and art galleries. It would also likely be helpful for the elderly or disabled people who need to queue in a public setting, like at a bank or government building.
Check out the hilarious video above, which shows how the chair is able to calculate distances and follow other chairs in single file, while never hitting a human being. It only moves if there is enough space to follow a horizontal set path, almost as if it is on an invisible conveyor belt.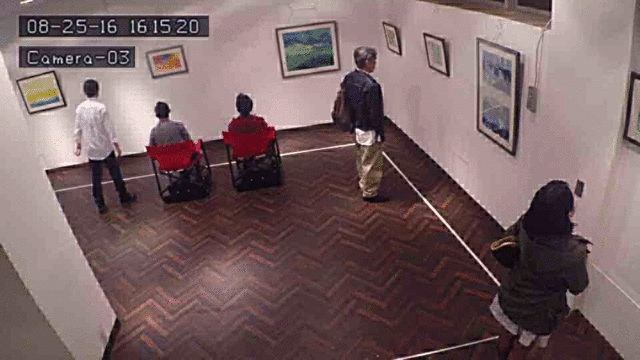 © Copyright IBTimes 2023. All rights reserved.