'No truth' to 'silly' claims Kate Middleton makes 'late-night calls' to Prince Harry
The Duke of Sussex shared in "Spare" that he considers the Princess of Wales the sister he never had and always wanted.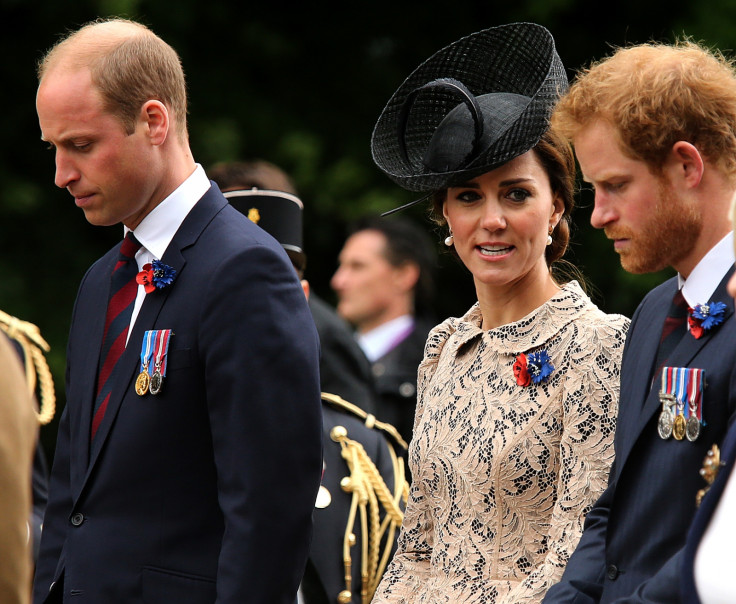 Sources from Kensington Palace denied claims that Kate Middleton has been attempting to forge peace talks between Prince Harry and Prince William. She has reportedly decided to distance herself from the drama that follows the Sussexes.
Kinsey Schofield, founder of the "To Di for Daily" podcast, slammed claims made by Closer magazine that the mum-of-three has been making "late night calls" to her brother-in-law to cheer him up.
The tabloid suggested that she has reached out to the Duke of Sussex after a series of setbacks, including his failure to bring his phone hacking case to court. Kate Middleton allegedly called him "to tell him to keep his chin up and not worry too much about these temporary setbacks."
The magazine claimed that the duke's relationship with his brother's wife "has remained intact" and that "it means an awful lot" to him that she "continues to show support especially during desperate times like this when the chips are down."
The publication further claimed that the Princess of Wales "feels very sorry for him right now." It reportedly "tugs at her heartstrings" to see him go through all these setbacks.
But Schofield said her contacts at Kensington Palace had told her that "this story has no truth to it." She stressed that "the Princess of Wales is not making late night calls to Prince Harry."
She explained to Fox News Digital, "A significant amount of William's unhappiness toward Harry revolves around Harry and Meghan discussing Catherine so openly to Oprah and within [Harry's memoir] 'Spare.' Catherine is very respectful of Prince William's feelings and wouldn't go behind his back to execute anything."
The Sussexes clarified that it was the princess who made Meghan Markle cry in the leadup to their wedding in May 2018, both in the Oprah interview and later in his memoir "Spare." He explained in his book that she was being unreasonable in her demands ahead of the wedding at a time when his future-wife was under too much stress.
The Duke of Sussex also said he considered Kate Middleton as the sister he never had and always wanted. He remembered thinking of her as "carefree, sweet, kind" during their first meeting and admitted that he liked making her laugh.
Schofield said the thought of the Princess of Wales "crawling out of bed to make phone calls is quite silly." She added that Kate Middleton "would not be aware of any difficulties Harry was having to advise him to 'keep his chin up'" because she and Prince William do not get regular updates on Prince Harry and Meghan Markle.
She stressed, "The Prince and Princess of Wales are laser focused on their goals for 2023 and are not distracted by the drama that seems to follow the Sussexes. They have made it a point to distance themselves."
Meanwhile, Schofield claimed that the Duke of Sussex "is defiant and will insist that there aren't any 'difficulties." She also does not personally believe that the 38-year-old would speak to his sister-in-law privately without his wife's consent.
Royal author Christopher Andersen chimed in and said the Princess of Wales has given up trying to bridge peace talks between the warring brothers. He said he seriously doubts that "she's making furtive calls to Harry in an effort to patch things up" as this is "not her style and not her place."
He added that Kate Middleton does not want things to "blow up in her face." He called her "famously cautious," a trait that he said led her to where she is now in the royal fold. The last time Prince Harry reunited with his family in London was for King Charles III's coronation on May 6. It is unclear if an attempt at reconciliation happened ahead of the public ceremony.
© Copyright IBTimes 2023. All rights reserved.