Nokia 3310 UK price and release date revealed - Where to buy the retro revival smartphone
HMD Global's rebooted feature phone launches in May.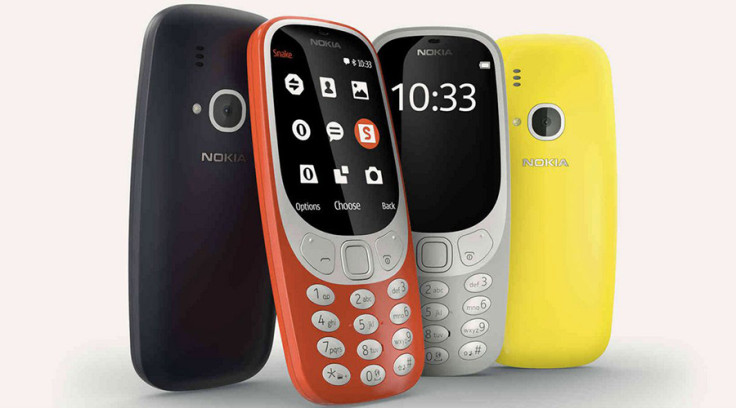 After months of waiting, Nokia's licensee HMD Global has announced the price and release date for its rebooted retro phone, the new Nokia 3310. The reimagined classic feature phone will be available to buy from 24 May 2017 in the UK and will retail for £49.99.
Initially announced at HMD Global's conference at Mobile World Congress 2017, nostalgic fans of the original 'brickphone' have waited for months for further details. Only the UK, the Netherlands, Germany and Belgium have been anointed with release dates, however.
"Thin, light and incredibly durable, the Nokia 3310 is a head turning modern twist on one of the best-selling feature phones of all time," HMD Global said in a press release.
"Boasting an incredible 22-hour talk-time and month long stand-by, the Nokia 3310's fresh, colourful, modern design brings it bang up to date."
"Talk all day, text, take pictures, listen to music, and get hooked once more on the original mobile gaming hit Snake, all on a single charge.
"With its unparalleled month-long standby time, the Nokia 3310 encompasses everything you knew and loved in a sleek modern polycarbonate casing, and with inherent colour throughout its body the Nokia 3310 is more vibrant than ever before."
Those in the UK looking to pick up a new Nokia 3310 will be able to do so from 24 May from "a number of retailers and operators", which includes Carphone Warehouse and Vodafone. The device will be available in four colours - Warm Red, Yellow, Dark Blue and Grey.
You can read our early impressions from MWC 2017 of the brightly coloured, Snake-playing feature phone here ahead of a full review at a later date.
© Copyright IBTimes 2023. All rights reserved.