This smartphone's huge battery can last up to a fortnight on a single charge
Oukitel K10000 Pro boasts a 10,000mAh battery, more than five times the capacity of the iPhone 7.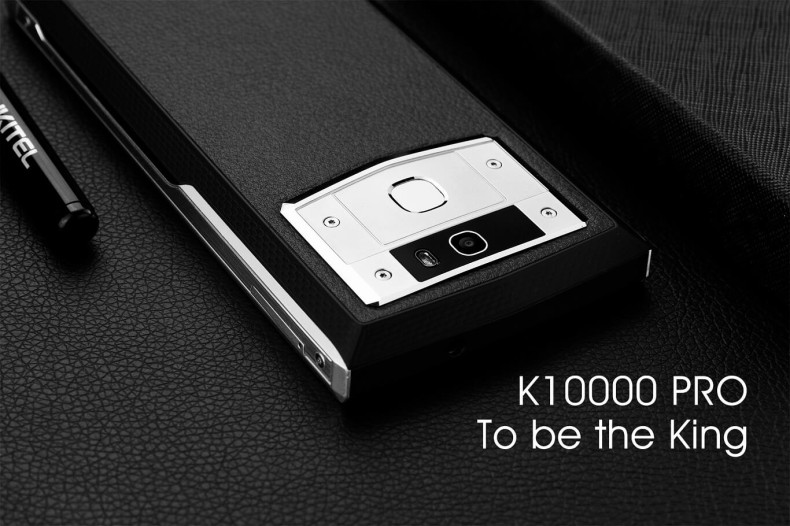 Our demand for increasingly slimmer smartphones puts a limit on how much battery life we can expect from them, regardless of how much better mobile processors are getting at power management. Chinese manufacturer Oukitel is looking to buck this trend with the K10000 Pro, which marks a return to the more chunky days of mobile design with one massive payoff: up to 15 days battery life.
The Oukitel K10000 Pro is named so because of its mammoth battery, which weighs in at 10,000mAh. That's more than three times the capacity of the Samsung Galaxy S8 (3,000mAh), LG G6 (3,300mAh) and over five times that of the iPhone 7's 1,960mAh juice pack.
Indeed, the handset's battery is bigger even than many portable power banks. A 10,000mAh external power pack typically stores enough energy to charge a flagship phone to capacity three times, making the K10000 Pro one hell of a powerhouse.
Despite the massive battery, the K10000 Pro comes with a 12V/2A flash charger that enables it to charge to full capacity in just three hours, reports Android Headlines. Once this is completed, you won't have to worry about charging the phone again for days.
As you may have guessed, the K10000 Pro has had to sacrifice svelteness in return for its impressive staying power and will feel noticeably heavier in the hand than what we've come to expect from current-generation handsets. It stops short of being a flagship-killer too, with a 5.5in 1080p screen, octa-core 1.5GHz MediaTek processor, 3GB RAM and 32GB internal storage putting the K10000 Pro firmly in the mid-range smartphone tier.
Still, for smartphone users who value longevity over the bells and whistles afforded to current high-end smartphones, or are simply sick of having to charge their phone once or more a day, the K10000 Pro is a tempting proposition.
The handset arrives in June, although an exact release date and pricing details are yet to be announced. The manufacturer's previous K10000, launched in 2015, cost a reasonable $240 (£185, €220). Those who are are interested can stay on top of developments via Oukitel's website.