Nokia has priced its Ozo virtual reality camera at $60,000 (£40,000), putting it well out of reach of hobbyists and exclusively into the shopping baskets of professional film-makers. The Ozo can shoot video and record audio in 360 degrees, perfect for creating virtual reality footage that completely surrounds the viewer.
The company asks for a $5,000 deposit now and says it will begin shipping the Ozo in the first quarter of 2016. The rig uses eight cameras which each record in a resolution of 2,000 x 2,000 to a 500GB solid state drive; such is the huge size of video files recorded by the Ozo, that 500GB is good for just 45 minutes of footage.
Accessories are priced equally steeply. Nokia will sell customers a cartridge which contains another 500GB drive and battery pack for $5,000. Although only one cartridge can be installed at a time, having a spare means you can quickly start shooting again when you run out of power or storage space.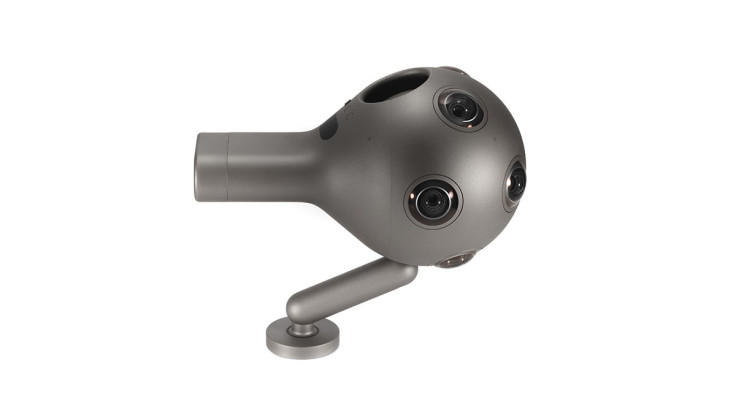 Before the 4.2kg Ozo, film-makers resorted to creating their own virtual reality recording rigs, often resembling a sphere covered in GoPro cameras. The Ozo offers the first complete package built to a universal and professional standard. Although a niche market for now, this camera gives Nokia a chance to become the market leader in a nascent market – and a chance at a fresh start, following the turbulent few years which followed the sale of its phone business to Microsoft. Just as it did with mobile phones more than a decade ago, Nokia could find itself back on top if the VR industry continues to excite and grow.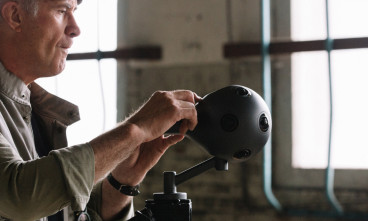 What sets the aluminium-built Ozo apart from home-made VR rigs is how it offers live video monitoring. Currently, the computing power needed to stitch together video from several cameras into one, 360-degree globe of video is so vast it cannot easily be done.
Film-makers must shoot blind then only fully appreciate their efforts once the videos have been stitched together. Using what Nokia calls "dynamic rendering", the Ozo can stream a preview of the finished product to a set of VR goggles and headphones in real time.
The first quarter of 2016 is the perfect time to bring such a camera rig to market. Consumers will soon find themselves with several options of affordable VR headset, from the Samsung Gear VR and next generation of Google Cardboard, to the HTC Vive, Sony Project Morpheus, and Oculus Rift.
For now, VR content is very limited. They mostly just offer short "experiences" – flying in a helicopter over the Grand Canyon, for example - but once the gaming industry gets on the scene this situation will improve.