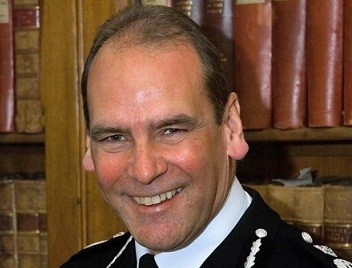 The future of Sir Norman Bettinson, the West Yorkshire Police Chief Constable, looks increasingly uncertain as his former boss has called for him to stand down immediately following allegations that he boasted about his Hillsborough cover-up attempt.
Mark Burns-Williamson, who resigned from his role as chairman of West Yorkshire Police Authority so could stand in November's police and crime commissioner election, said it was in the "best interests" of the force for Bettison to stand down from his role now rather than wait for his March retirement date.
Burns-Williamson's views came in the light of more damming allegations against the West Yorkshire chief constable by the shadow transport secretary Maria Eagle.
A police authority special committee will discuss Bettinson's future.
Eagle used parliamentary privilege to accuse Bettinson of boasting about how he attempted to "concoct a story that all the Liverpool fans were drunk".
The allegations were made in a letter written by John Barry, who attended the FA Cup semi-final game in which 96 fans were killed.
Bettinson, who was a South Yorkshire Police inspector in 1989, was at the game at Hillsborough as a spectator. He was later involved in an internal inquiry.
He announced his plans to retire so that the Independent Police Complaints Commission (IPCC) would be able "to fully investigate allegations that have been raised about my integrity", he said.
Bettinson defended his role in the aftermath of the disaster following revelations that 116 witness statements were modified by police in an attempt to smear fans who attended the game that day.
"I never altered a statement nor asked for one to be altered," he said, adding that he has nothing to hide about his role.
Burns-Williamson, who is the favourite to become West Yorkshire's new police commissioner on 15 November, believes Bettinson should not wait to relinquish his role following because of "new and extremely serious claims" against him.
He said: "In light of the new evidence in parliament I feel Sir Norman Bettison should stand down now in the best interests of West Yorkshire Police.
"The latest allegations made by Maria Eagle MP have made it clear that there are new and extremely serious claims against him. These allegations need to be investigated by the IPCC.
He added: "These continued allegations are now becoming too much of a distraction for West Yorkshire Police and for the Chief Constable."
Geraldine Carter, the Conservative candiadate for the police commissioner role, described Bettinson's role as "untenable".
A West Yorkshire Police spokesman said: "Sir Norman Bettison has consistently made the point since 15th September, three days after the [Hillsborough] report was published, that these were matters that needed to be investigated formally and fairly by the IPCC.
"At the time, he immediately welcomed the Police Authority's decision to refer this matter.