North Korean dictator Kim Jong Un is to join Russian President Vladimir Putin for the celebrations in Moscow to mark the 70th anniversary of the Soviet victory over Nazi Germany.
Representatives of the North Korean government confirmed that Kim will attend the celebrations in the Russian capital on May 9, Russian presidential aide Yuri Ushakov said, reported Russian state news agency RIA Novosti.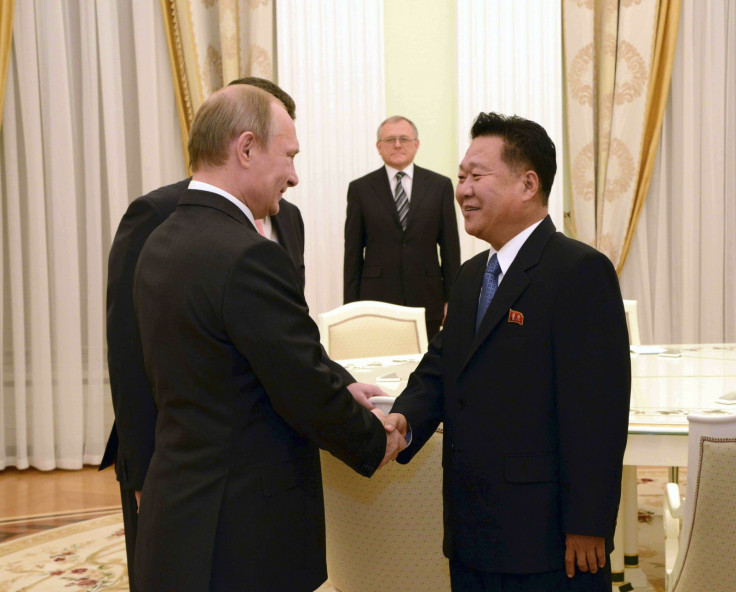 Several western leaders, including UK Prime Minister David Cameron, German Chancellor Angela Merkel and US president Barack Obama have snubbed Putin's invitation to the event, in the wake of the Ukraine crisis.
It will be the first official foreign visit for the leader of the pariah state.
As part of the trip, Kim will meet Putin, reported the agency.
"We're ready for that, including individual bilateral talks with the Korean leader," Ushakov told journalists.
In the wake of the annexation of the Crimea peninsula last year, Russia has faced increasing international isolation, and has been hit by a series of economic sanctions.
In response, it has strengthened ties with a number of Asian states, including former Cold War ally North Korea.
Putin extended the invitation to Kim last December. The Kremlin said that 60 other world leaders had been invited.
Sergei Ivanov, the Kremlin chief of staff, said that 25 leaders had so far accepted the invitation, with the full list to be made available by April.