North Korean defector Thae Yong Ho fled the secretive country after becoming disenchanted with what he described as a "tyrannical reign of terror" by leader Kim Jong Un.
Thae, the former deputy ambassador to Britain, spoke to members of South Korean parliament's intelligence committee on 19 December about his high-profile defection to South Korea. While the committee met behind closed door, some of Thae's comments were carried by South Korean media and confirmed by committee chairman Lee Cheol-woo.
According to the Associated Press, Lee's office quoted Thae as saying North Koreans are suffering "slavery" under Kim's dictatorship. He also reportedly said he learned about South Korean democracy by watching South Korean dramas and movies.
The highest-ranking North Korean diplomat to flee the regime, Thae defected to South Korea with his family in August, in an embarrassing blow to the regime.
North Korea described Thae as "human scum" and he was accused of leaking secrets, embezzlement and child rape. A furious Kim Jong Un reportedly ordered the execution of those who failed to prevent the defection.
Thae told the committee he expected the regime to put forward accusations of financial crime, which is why he kept a record of his finances during his time at the embassy as well as taking pictures of the record. He denied media reports saying he left a daughter behind in North Korea.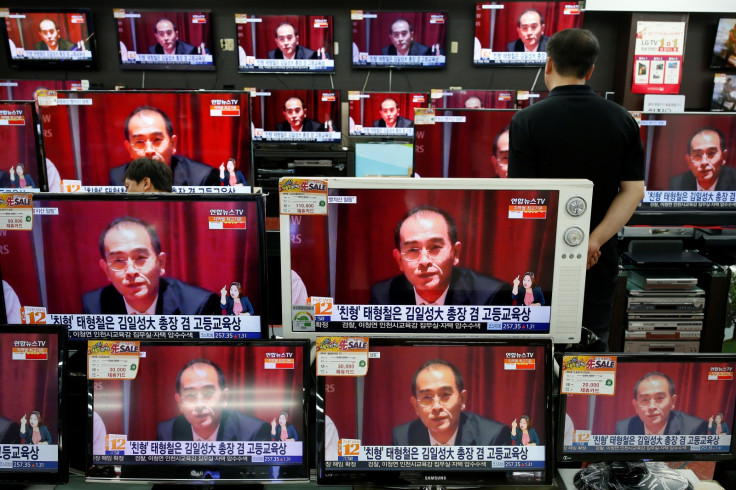 Reuters said the former diplomat is expected to be released from South Korea's intelligence protection on 23 December but he is likely to remain living under tight security.
According to South Korean media sources, North Korea has taken new measures to prevent further defections, including bringing back diplomats' children from foreign countries and reshuffling the most high-profile diplomats in its missions in Europe.
The North Korean embassy in London welcomed a new ambassador in November. It did not comment on the fate of his predecessor, Hyon Hak-bong, who, according to South Korean media, was recalled to Pyongyang and questioned following the scandal.