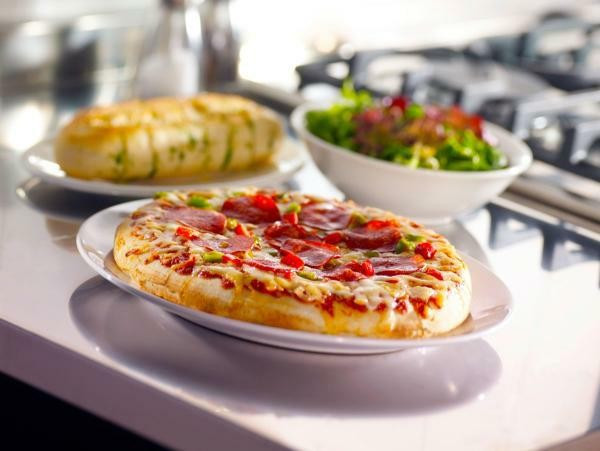 Northern Foods, the makers of Fox biscuits and Goodfellas Pizzas profits fell 28 pct last year, despite the company trading 'solidly'.
Revenues were up at £977 million from £975.2 million, but profits fell to £34 million (2009: £47.5m).
The company said that it would be maintaining its dividend of 4.5 pence (yielding 10 pct) despite analysts arguing that a cut may be necessary in the future as profits had fallen since 2006, almost year on year, whilst pension concerns remained.
"You can never say never, but at the moment there is no intention internally to be cutting the dividend," Finance Officer Simon Herrick said in a telephone interview.
The Group makes up to 77 pct of its sales to Asda, M&S, Morrisons, Sainsbury's and Tesco confirmed that its sales had increased 1 pct.
"Northern Foods has traded solidly in challenging market conditions. We expect these conditions to continue, but we remain well positioned for the future," said chief executive Stefan Barden.
Simon Herrick, who defended their dividend policy, as they made 69 million pounds ($101 million) of cash in its 2009-10 financial year said:
"The debt levels are really not that high ... Provided we can stay optimal in cost of capital, the dividend shouldn't be affected".
"But ... dependent on assumptions that will only be available in March 2011 we may need to negotiate some kind of cash injection into the pension scheme," he added.
The Group plans to relaunch their Goodfellas pizza brand over the next three to six months which it hopes will revive fortunes of the Group:
"During the first half of our new financial year, the group will see increased costs from various initiatives including the Goodfella's pizza marketing campaign." said Stefan Barden, announcing a brand relaunch worth £5m.
The last campaign, featured a Panda named Vinnie and helped push Fox's biscuits into second place in the country.
"Even during these uncertain economic times we continue to invest in brands, cost efficiency and technology to deliver long term shareholder value supported by our strong financial position." concluded Barden.
Analysts at Shore Capital who rate the shares a 'hold' hope for EBITDA improvements from the company whose profitability has contracted once again.
"Once we start to see these [profitability] grow" he said they may 'come off the fence' noting that 'on the one hand, this company does pay a very high yield'.
Regarding the Goodfellas campaign, Shore Capital noted that the brand relaunch would be supportive.
The initiative is targetted at improving margins at the business where revenues and profits have moved in opposite directions over the last few years.
The frozen foods business, an area of success, where profits were £13.6m up from £9.3m despite falling revenues, now hopes that a relaunch of Goodfella's will improve margins even more.
Elsewhere, Northern said it was "well positioned" after investment in new technology at its biscuits business and new contracts to provide meals for British Airways and sandwiches for Costa Coffee.