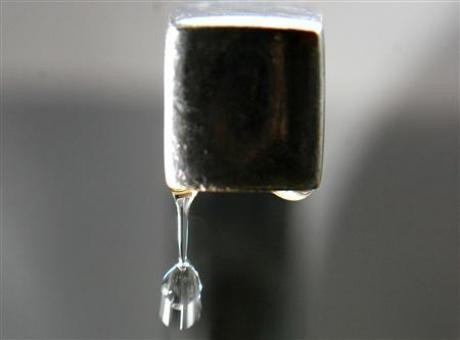 Northumbrian Water, has posted a full year profit up 11.5 pct for 2009/10 as profit before tax increased to £170.2m.
Revenues increase 1.5 pct as 3 pct inflationary increase in water prices was partially offset by a downturn in demand from businesses on Teeside where the company works.
"Business closures amongst our customers appear to have stablised" added Heidi Mottram, Chief Executive.
Revenue for the firm's water and waste water treatment dipped slightly though margins improved to 26.6 pct mainly due to decreased power costings resulting in a profit of £10.2m.
Capital expenditure was £207.6m.
Chief Executive Officer Heidi Mottram said "The Group continues to produce good financial and operational results. Income increased slightly despite the impact of the economic downturn; business closures amongst our customers appear to have stabilised.
The Group has financing in place to cover all its requirements through to the end of 2011. We have accepted the outcome of the price review for the period to March 2015 and have begun the programme of delivering the agreed outputs and increasing our already high standards of customer service. There is a sound base from which to create more efficient operations."
Shares in the water supplier rose 2.51 pct on the FTSE 250.
Tina Cook, analyst at Charles Stanley offered this comment on:
"Investors concerned about higher inflation are likely to find watercos increasingly attractive."