Nothing to be sniffed at! Cocaine worth $200,000 found in plane's nose cone
Mechanic's discovery comes a year after drug found in another American Airlines plane at same Oklahoma airport.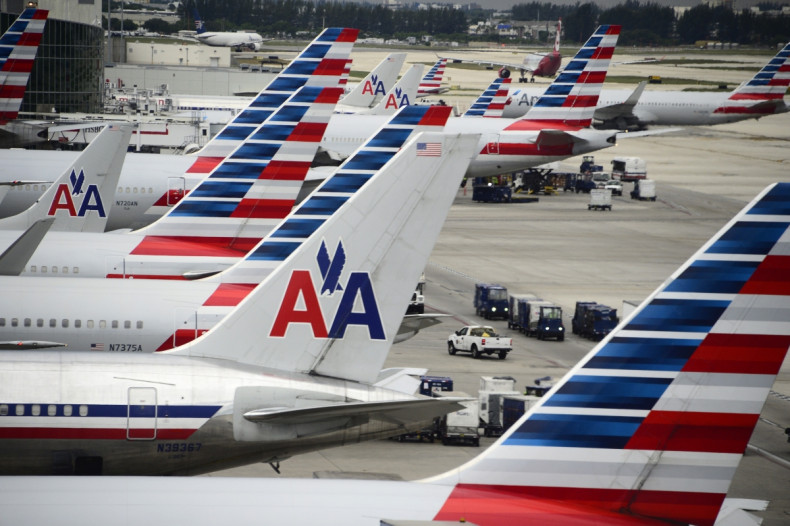 A mechanic in Oklahoma accidentally stumbled upon 14kg of cocaine worth about $200,000 (£160,000, €185,000) after it was hidden in the nose cone of an American Airlines aircraft, authorities in the US say.
The discovery was made after the Boeing 757 jet landed in Miami from Bogota, Colombia, on Sunday (29 January) and was flagged for maintenance.
The aircraft was later that day sent to American Airlines' maintenance base at Tulsa International Airport in Oklahoma, Tulsa County Sheriff's Office said.
While working on the nose gear, a mechanic for the airline noticed something odd about the insulation. He called the Tulsa County Sheriff's office to inspect the suspicious find.
"A technician went to check the electronics bay ... and some of the insulation looked new. He moved it and saw one of the bricks," the sheriff's office said.
Authorities discovered seven bricks of cocaine weighing in total about 14kg (31 pounds).
The case has now been handed over to the US Drug Enforcement Administration in Miami for investigation.
It comes just over a year after mechanics discovered about 12kg of cocaine on an American Airlines Boeing 757 jet after it was also brought in for maintenance at Tulsa International Airport.
In total, ten packages of the drug were removed from the plane in December 2015 after flying from Bogota, having made several stops on the way.
Investigators said at the time they were unsure whether the drug had been placed on the aircraft in Bogota or another country on its route.
Colombia was listed in a 2015 United Nations report as the world's largest producer of cocaine.
On Saturday, the Colombia government announced plans to eradicate vast crops of coca leaf.
Crucially, the joint-programme will be carried out with the help of the Farc rebel group which has relied on the cocaine trade to fund its insurgency.
The government says it aims to destroy 100,000 hectares of coca this year, while also providing $340m in subsidies to help the 50,000 families who rely on coca production.