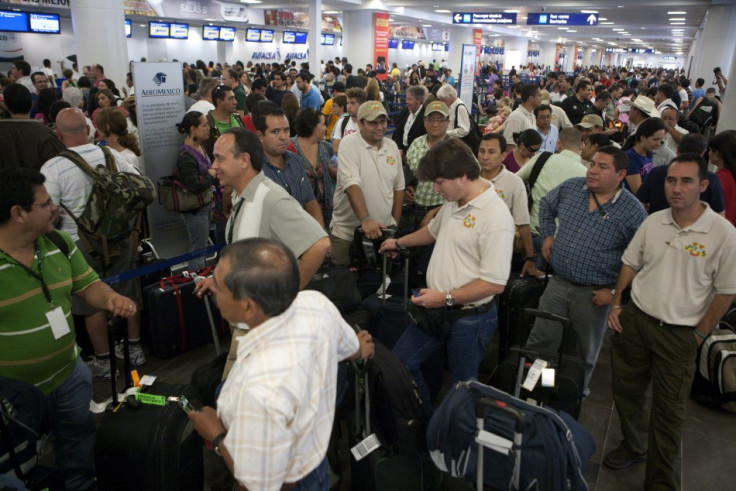 As the November 30 airport strikes loom, IBTimes UK speaks to an insurance expert about how it may affect your travel insurance.
Some airport passengers delayed by the November 30 border agency strikes may find themselves turning to their travel insurance to fund extra nights away, or expenditure during long delays in the airport.
UK Border Agency staff are walking out as part of a wider public sector pensions dispute with the government, leaving border controls understaffed.
This will cause delays at airports and some airlines are offering free rebooking of flights to other days.
Does your travel insurance cover you for this?
"It does occur and it's important to check whether your policy covers this or not," Graham Trudgill, head of corporate affairs at the British Insurance Brokers' Association, told IBTimes UK.
"You should be covered if your policy pre-exists the announcement of the strikes."
However, he said he thinks it is unlikely you will be covered if you bought insurance after it became known that strikes will be taking place.
He compared it to crashing a car and then attempting to cover yourself for the damage.
Lots of policies will cover you, he said, though those who have bought cheaper policies from the internet may find in the small print that they are not covered for this type of event.
Trudgill's advice is to stick with larger, trusted insurance brokers and to make sure you read all the details of a policy before you sign it.
It is possible on some policies to claim for expenditure on food and the like, for long delays in an airport, so it's worth checking what benefits your policy offers, he said.
Some travellers on November 30 may find themselves, on the advice of their airlines, rebooking flights and so voluntarily finding themselves staying at home.
In this scenario, communication is important, Trudgill said.
Speak to your insurers and get an agreement before rebooking your flight, he said, to avoid any nasty surprises.
"I don't see there being too many complaints from insurance brokers about people trying to avoid that dangerous day," he added.