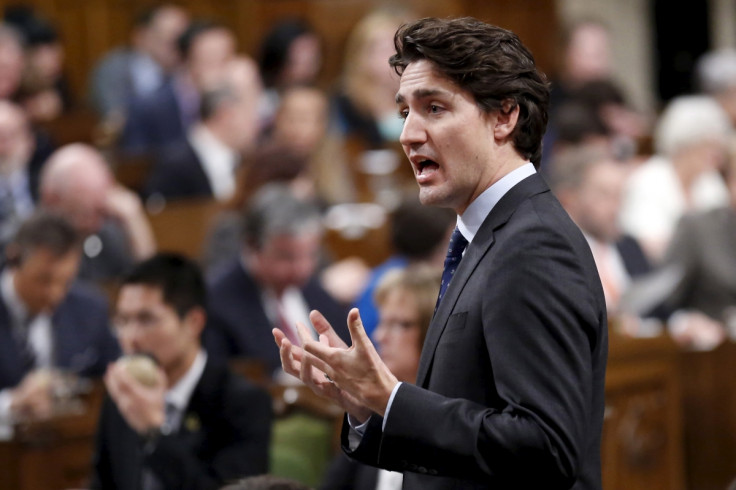 The number of missing and murdered indigenous women could be higher than previously thought, Canada's Minister for the Status of Women Patty Hajdu has suggested. Research by Native Women's Association of Canada (NWAC) has indicated the figure could be around 4,000, she said.
While the government does not have an accurate figure, a 2014 report by the Royal Canadian Mounted Police (RCMP) on missing women from 1980 and 2012 had put it at 1,200. However, Walk 4 Justice activists, who shared their findings with NWAC, found at least 4,232 indigenous women were missing or had been murdered when they conducted an investigation into the matter between 2008 and 2011.
Hajdu said the latest figure is a more believable number because "when you actually start to add in, you know, disputed cases, for example, people that have claimed it's a suicide or death due to exposure, but in fact there's symptoms or signs that maybe it wasn't, then of course the numbers jump. I don't have the data, but I know the problem is not about us fighting about the numbers."
Indigenous Affairs Minister Carolyn Bennett said on 16 February, "The problem is making sure that these families that lost a loved one, these survivors that are still living, that their stories lead us to the kind of concrete actions that will actually put an end to their vulnerability and what has been going on," reported CBC News.
The comments of the ministers came after they met the families of the victims, even as the government prepares to launch a formal inquiry into the matter.
Stressing on the importance of a clearer picture on the matter, Dawn Lavell-Harvard, the president of NWAC, said: "Lives are too important to rely on an informal database. The gulf between 1,200 and pushing 4,000 is huge. Even if it is somewhere in the middle, it is still an outrageous number to [not have been investigated] until this point. I think that's why it's so important that this inquiry happen."
Prime Minister Justin Trudeau, after winning the 2015 elections, had made the issue a priority. He said: "The victims deserve justice, their families an opportunity to heal and to be heard. We must work together to put an end to this ongoing tragedy."