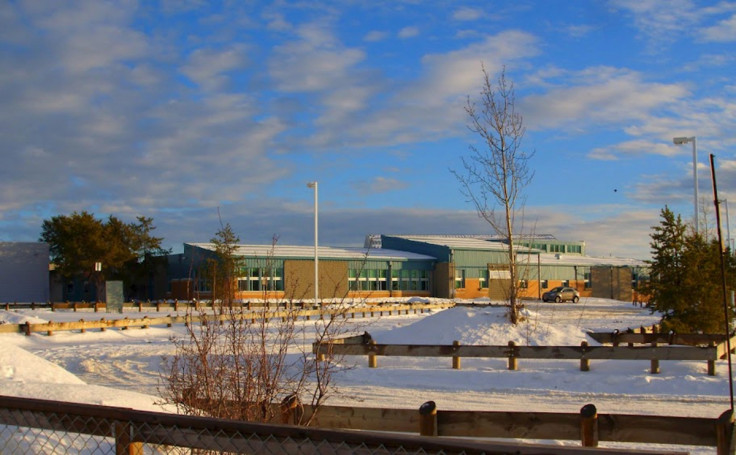 The alleged killer of four people at two locations including the La Loche Community School in Saskatchewan is said to have left a chilling message on social media before he left on his murderous killing spree. On 22 January, four people were shot dead in the remote town of La Loche in northern Canada. A suspect arrested following the brutal attacks remains in custody.
The suspected lone gunman is said to have killed two members of his own family before he made his way to the school where he shot and killed two other people and left two more critically injured. As he made his way to the school he was said to have posted a message to social media which read: "Just killed 2 ppl. Bout to shoot up the school."
Among the dead was a 23-year-old teacher named locally as Marie Janvier. Her father, acting Mayor Kevin Janvier, said that police had told him the shooter's two brothers were murdered. Janvier's family said they could not believe that Marie had been killed in a series of social media posts.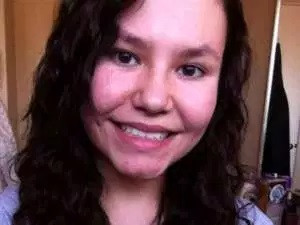 "Her smile will light up the room on the darkest day," said Sandie Janvier in a Facebook message, according to the Saskatoon StarPhoenix. "We lost a loving sister today." Her cousin Patrick Wagenaar said on the social media platform: "You'd never expect things like that to happen so close to home. She was a really good storyteller, she was really charming. She had really good attention to detail."
La Loche is a Dene aboriginal community of about 3,000, lying 600km (370 miles) north-west of Saskatoon. Compared to the neighbouring US mass-shootings are relatively rare. In the country's worst school shooting, 14 college students were killed in Montreal at the Ecole Polytechnique in 1989.
One eyewitness, Noel Desjarlais-Thomas, 16, said he was returning from lunch when he heard shooting. He said he heard: "Run, bro, run. There's a shotgun. There's a shotgun." He added: "They were just yelling to me. And then I was hearing those shots, too, so of course I started running."
Canadian Prime minister Justin Trudeau, has described the fatal shooting at the school as "every parent's worst nightmare". The school has around 900 students from kindergarten through to grade 12.
Local community leaders have also reacted to the shooting. Brad Wall, the premier of Saskatchewan, expressed his "shock and sorrow". He said: "Words cannot express my shock and sorrow at the horrific events today in La Loche. My thoughts and prayers are with all the victims, their families and friends and all the people of the community," he said.