This week, Parliament returned after the summer recess. Many of my colleagues are sporting bronze tans, others are as pale as if they'd seen a ghost. And Jeremy Corbyn hasn't even been elected yet (the rigmarole of the Labour Party leadership election comes to an end on Saturday 12 September, thank goodness).
Being an MP is often a tale of two halves, and this week has put that into stark relief. At the weekend I was judging veteran dogs and celebrating the 10th anniversary of a local vineyard, entirely normal Saturday and Sunday pursuits for a local MP.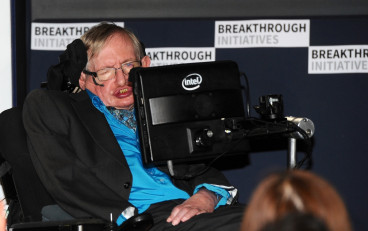 Our return to Westminster, however, sees us having to contend with much more serious, controversial and difficult issues. On Monday (7 September), the prime minister made a statement to the House of Commons about the refugee crisis and counterterrorism, bringing home the global impact of the largest migration of people since India and Pakistan partitioned, when one million perished.
Tomorrow (11 September), MPs will be voting on whether to legalise assisted dying in the UK, subject to the terms set out in a proposed piece of legislation. Occasions such as this underline what a responsibility it is to be a member of the House of Commons.
Assisted dying is one of the most emotive and controversial ethical debates of the time, in which the role of religion and the state versus the individual are thrashed out. To be one of the small number of people who have been given the opportunity to take this decision on behalf of the British people is, accordingly, not something I take lightly.
My own view has been strongly affected by many of the letters I have received from my constituents, some of whom have drawn on harrowing personal experiences, who have very movingly described to me their own wish to have more control over the manner in which their life ends, were they to struggle with a terminal illness.
I am clear that when I cast my vote I am not just making a decision for myself. I am making a decision that affects others, indeed the whole British population. This bill, which contains stringent safeguards, offers a choice to those with a terminal illness who wish to end their lives. It is not for me, or anyone, to make that choice for them, but it is in my power to give them that choice.
---
Nus Ghani is Member of Parliament for Wealden, East Sussex, for the Conservative Party. You can follow her on Twitter @Nus_Ghani or go to www.nusghani.org.uk.
---