At the beginning of each four-year term, the swearing-in of the president of the United States is the focus of a sumptuous and poignant ceremony, televised the world over. My own swearing-in ceremony took place following my election as Wealden's Member of Parliament in May.
I can't pretend that it was sumptuous, nor that it had a global television audience, but poignant it most certainly was.
The president swears to defend the Constitution, while MPs take an oath of allegiance to the Crown. Queuing with other newly elected members, waiting to hear our voices echo through a room that has seen such history and in which famous and infamous words have been uttered by more recognisable voices than ours was a bizarre experience, and not one that I can easily compare to anything else.
Not put off by the echo, it didn't take me long to make my maiden speech.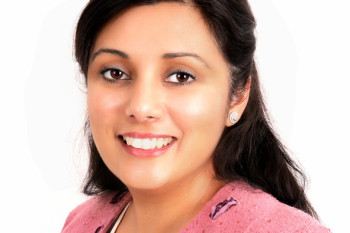 The European Union has always been something of an awkward issue for the Conservative Party, so I couldn't resist the chance to make my first contribution during a debate on the upcoming referendum.
I expressed my hope that the referendum would convince our European friends that we are serious about reasserting our sovereignty, while reminding those listening that such a reassertion must be accompanied by a recognition that "this country is at its best when it is open to the world, embracing opportunities and welcoming people who want to contribute."
I finished by quoting my most famous constituent. No, not some great statesman in the mould of Sir Winston Churchill. Nor a distinguished composer such as Sir Edward Elgar.
Instead, I drew inspiration from the words of Winnie the Pooh, resident of the Hundred Acre Wood in Ashdown Forest, who advised that: "You can't stay in your corner of the Forest waiting for others to come to you. You have to go to them sometimes."
Seeking alternative views and listening to them is part and parcel of what it means to be a Member of Parliament, and is what I shall endeavour to do.
---
Nus Ghani is Member of Parliament for Wealden, East Sussex, for the Conservative Party. You can follow her on Twitter @Nus_Ghani or go to www.nusghani.org.uk.
---