Parliament has now broken up for the summer and my first few months as Wealden's MP have come to an end. It was a whirlwind of a "first term" and the last day was quite something in itself.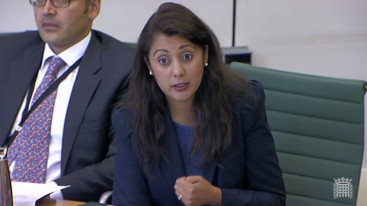 As a member of the Home Affairs Select Committee, I questioned our formidable home secretary, Theresa May.
During a session exploring her priorities for the new parliamentary term I asked her about police recruitment and retention, the use of extremist language used by some television broadcasters, and the treatment by police of individuals in troubled communities who have mental health issues.
Earlier in the day, I was on the other side of the select committee table, appearing before the Backbench Select Committee as one of four MPs attempting to secure a debate on dangerous driving. Sentencing of dangerous drivers is being reviewed in the autumn and it is only right that MPs get the chance to debate these important measures given the number of constituents that are killed or injured because of the reckless actions of some road users.
I am forever driving, criss-crossing my constituency to a diverse mixture of meetings and celebratory events. This weekend, I had the great pleasure of opening the newly refurbished Eridge Village Hall in Wealden – opening my first set of new toilets as Wealden's MP made me particularly flush with excitement...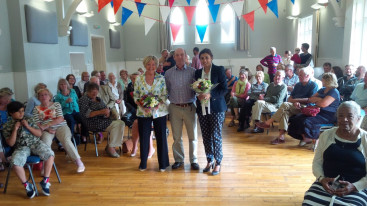 Events such as these demonstrate the very best of rural life, which depends so much on the voluntary and community spirit of locals such as those in Eridge.
Doctors up ladders painting ceilings, teachers in bathrooms fixing cisterns, accountants picking locally grown strawberries for a community feast; people giving up their time to come together in the name of good neighbourliness.
And so the summer recess begins, and Westminster becomes that little bit less exciting until September. Apart from the Labour Party of course, which is tearing up the political rulebook and seemingly floundering in despair at the thought of any of their four leadership candidates being victorious. Whoever it is, here's hoping there will actually be an opposition come the autumn.
---
Nus Ghani is Member of Parliament for Wealden, East Sussex, for the Conservative Party. You can follow her on Twitter @Nus_Ghani or go to www.nusghani.org.uk.
---