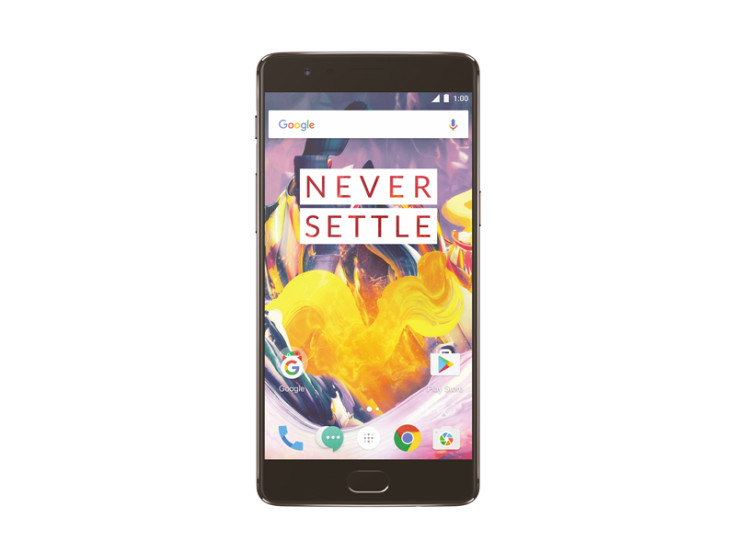 The OnePlus 3T arrives in the UK on 28 November and O2 has just revealed that it will be the only operator to be stocking the handset in the country. The OnePlus 3T opens for pre-orders on 17 November and will be available on O2 Refresh Tariffs starting at £31 per month.
The OnePlus 3T has come as a bit of a surprise, superseding the OnePlus 3 – which was only launched in June this year – at the top of the Chinese manufacturer's smartphone lineup. While both handsets share identical looks, the OnePlus 3T has been given a couple of tweaks under the hood to make it that much more powerful.
The most notable of these is the inclusion of Qualcomm's Snapdragon 821 processor, the chipset maker's newest mobile SoC and the same tone found in the Google Pixel. This replaces the OnePlus 3's older Snapdragon 820 chipset as boasts improved clock speeds of 2.35GHz, compared to 2.2GHz.
Other noteworthy improvements in the OnePlus 3T include a slightly larger 3,400mAh battery and a model with 128GB storage. Other than that, you're very much looking at the same handset – think of the OnePlus 3T as a sort of OnePlus 3.5.
Nevertheless, that extra bump in power will make all the difference to some, particularly buyers who haven't had a chance to scoop up the OnePlus 3.
O2 will be stocking the OnePlus 3T in 64GB and 128GB memory variants, on contracts offering between 500MB to 20GB data. Some of the deals on offer for the 64GB model include 500 minutes, unlimited texts and 500MB of data for £31 per month, or unlimited minutes, unlimited texts and 5GB of data for £42 per month.
Both include an up-front payment of £10, and more tariffs will be announced by the operator soon. Alternatively, O2 will also be offering the 64GB OnePlus 3T SIM-free for £417.99.
For those who can't wait until 28 November, O2 is hosting a pop-up event at its flagship store on London's Oxford Street on 24 November where you'll be able to get hands-on with the device ahead of its release.