OnePlus cracked the smartphone market in 2014 by offering the winning formula of flagship specs for a budget price – inadvertently achieving celebrity status thanks to an exclusive invite-only ordering scheme. A cult following quickly developed, and now it's moving from strength to strength with its latest OnePlus 3 handset, which carries the same ethos of packing plenty of muscle for a puny price. This time, however, there's a twist....
At 5.5in the device throws its hat into the phablet ring, where competitors like the iPhone 6S Plus, Samsung Galaxy S7 Edge and Blackberry Priv puff out their plus-sized chests. But at a price of just £309 for the OnePlus 3, it's punching well above its weight and its impressive specs can deliver a knockout blow to current heavyweights. The best part? There's no longer an invite needed to own one. On paper, the OnePlus 3 is eye-popping – but can it perform off the page?
Key specifications:
Screen: 5.5in, Full HD (1080p) AMOLED, 401 pixels-per-inch
Cameras: Front 8 megapixel, rear 16 megapixel
Processor: Snapdragon 820, quad core (2x 2.2GHz, 2x 1.6GHz) with 6GB RAM
Software: OxygenOS based on Android 6.0 Marshmallow
Measurements: 152.7 x 74.7 x 7.35mm. Weighs 158g
Colour options: Graphite and Soft Gold
OnePlus 3 review: Design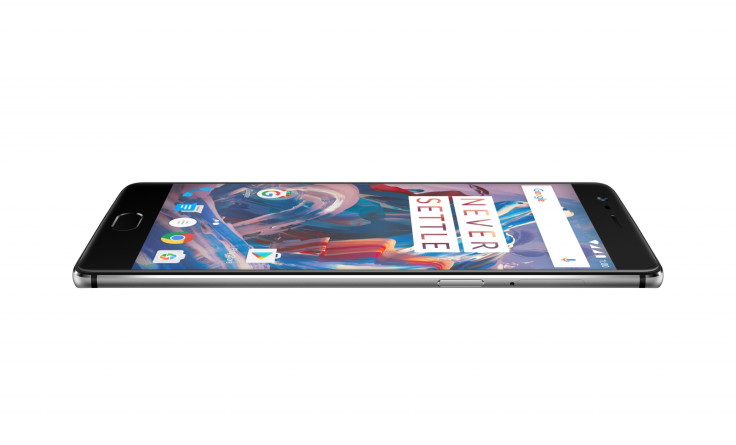 There's no doubt the OnePlus 3 is a handsome handset. A unibody aluminium design makes it feel wonderful in the hand, with a solid body that shouts 'premium'. Little touches like the chamfered edges and ceramic fingerprint sensor on the front show no indication this is a handset that costs half the amount of its iPhone and Galaxy rivals.
Looking at the handset you can see some 'inspiration' from elsewhere – even its press release describes it as "inspired design". From behind it could easily pass for an HTC 9; from the front, sides and base there's certainly a whiff of iPhone 6S and Galaxy S7 about it. However, it looks great and is far more attractive than any of its budget brothers.
Size-wise it weighs in at 158g, making it one of the lightest phablets around, and it flaunts a 7.35mm waist – making it one of the slimmest too. So far, so good.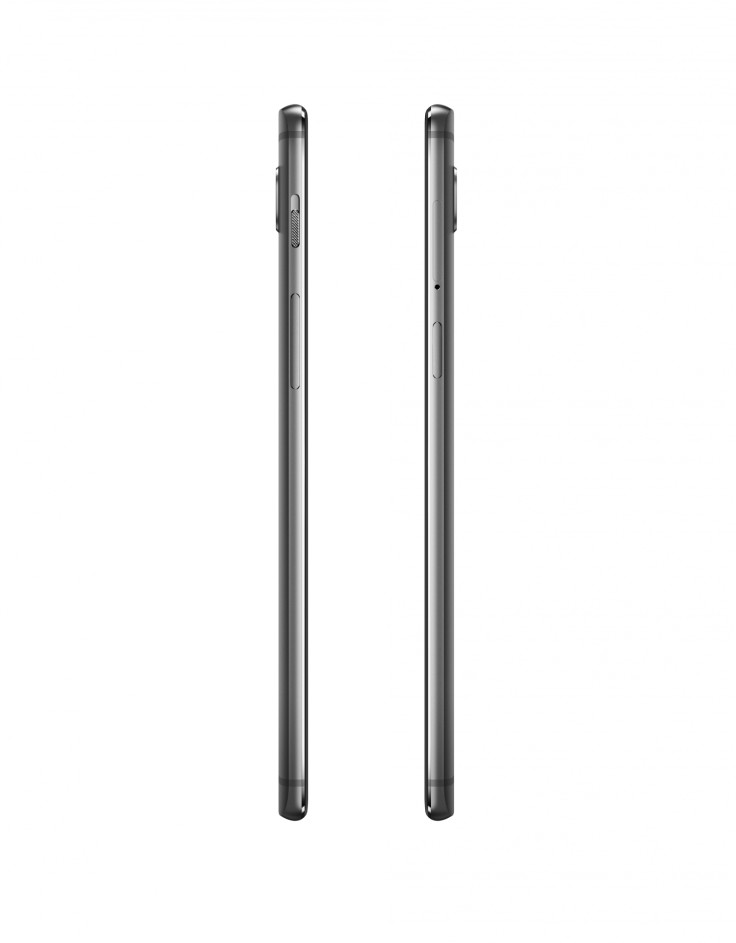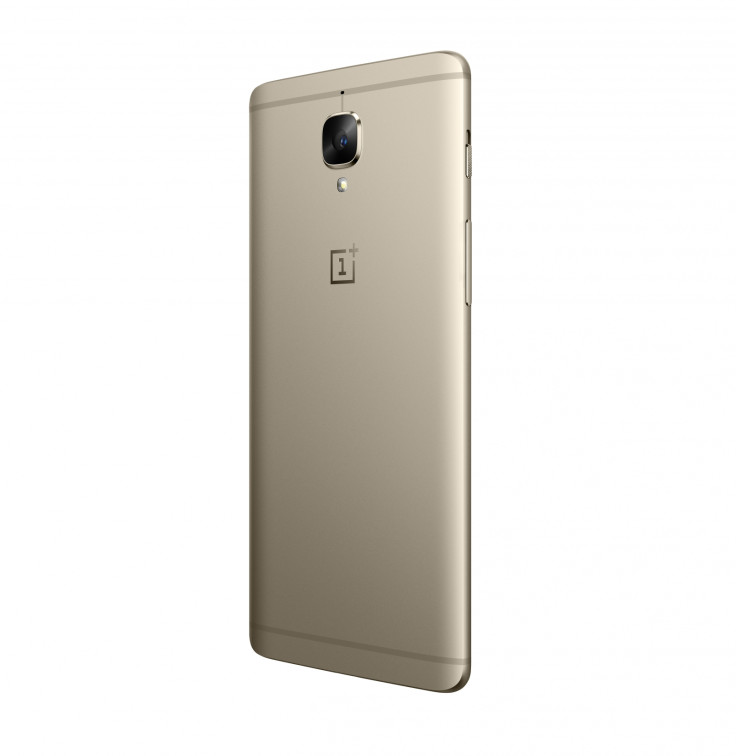 OnePlus 3 review: Specs
If its looks have whetted your appetite, it's under the hood where things get really interesting. The OnePlus 3 boasts one of the most impressive spec sheets among smartphones, including a market-leading 6GB of LPDDR4 RAM. To compare, that's more than both the Galaxy S7 Edge (4GB) and iPhone 6S Plus (2GB). The benefit of this is a noticeably zippy experience when opening, running and switching between applications.
The Snapdragon 820 chip with quad-core Kyro (2x2.2GHz, 2x1.6GHz) processors give it plenty of oomph in the engine department. We were highly impressed with multimedia and gaming performance, everything purred along so well we had to keep reminding ourselves this is only a £309 handset.
Storage-wise it comes with a respectable 64GB — this is the only option available and it's more than enough for most and certainly not to be sniffed at. However, there's still no microSD slot for expandable storage. Previous OnePlus handsets lacked this also so media-hungry users might be a bit disappointed by this.
But, there are still plenty of delightful tricks up its sleeve. The OnePlus 3 has a headline act of super-fast charging called Dash Charge, which can provide a full day's worth of use in 15 minutes. You'll need to use its supplied charger to do this, however. Other treats include a dual-sim (great if you go abroad a lot and use a foreign SIM) and a very responsive fingerprint sensor that doubles-up as a touch-sensitive home button. We've been trying hard to see where the OnePlus 3 cuts corners, but have struggled to come up with any.
OnePlus 3 review: Display
Okay, we've found one: the display is the only area where more expensive handsets stand out. The 5.5in AMOLED is a Full HD affair (that's 1080p) rather than 2K as seen on the likes of the Galaxy Edge, HTC 10 and BlackBerry Priv. Resolution isn't as crisp and colours aren't as punchy, but you'd need a sharp eye to notice. It'll only become really noticeable if you're using the OnePlus 3 for VR using its Loop headset, otherwise its 1080p is more than adequate for movie-watching on your commute.
OnePlus 3 review: Camera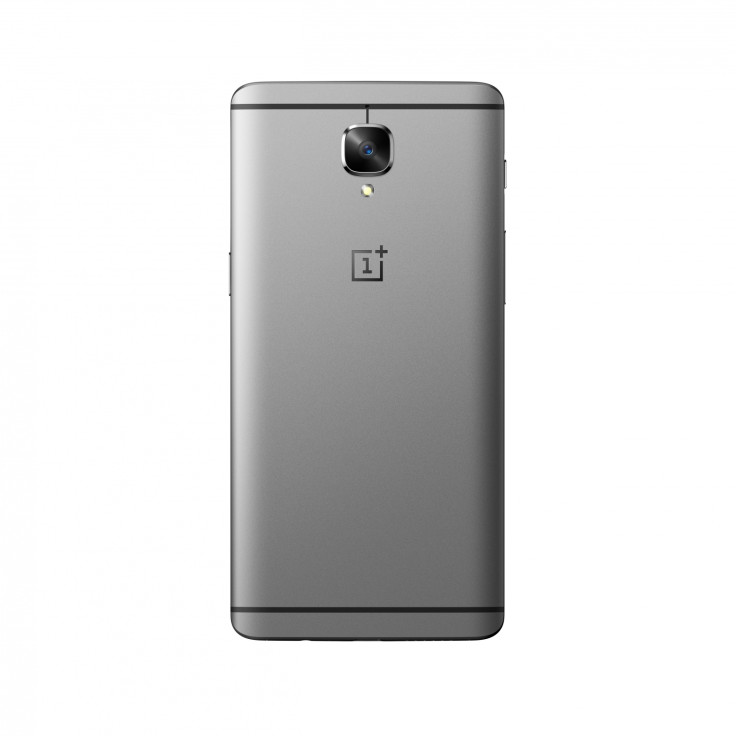 So, has the OnePlus 3 sacrificed camera quality in order to produce this handset for such a low price? Nope. There's a 16MP Sony lens on the back and 8MP front-facing camera, both with OIS. For a low-price smartphone it far exceeds expectation and outperforms the likes of the Nexus 6P. Shots are full of light and snapped with speed thanks to its powerhouse innards. It takes a good shot, however next to the Galaxy S7 Edge it can't compete for colour reproduction, detail or level of digital zoom.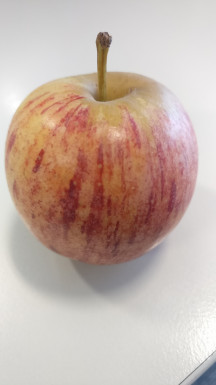 Notice our side-by-side shots and you can see finer detail picked out of the apple by the Edge and light reflection on the skin. One other gripe is the protruding lens sitting in a scratch prone position when you put the handset down on surfaces. OnePlus offers a raft of case option, but they don't protect the camera.
OnePlus 3 review: OS
It would be very easy for OnePlus to simply slap the current version of Android on this device, but as we've learnt they like to do things with a little more panache. The OnePlus 3 runs a modified version of Android Marshmallow (6.0.1) with its own OxygenOS over the top. It's a breath of fresh air compared to some UIs (we're looking at you Huawei) and it's a simplified, less cluttered, bloatware-free experience sprinkled with intuitive features such as its Shelf, which contains widgets, recent apps and contacts in one place by swiping right on the homescreen. It's a quick OS too, and a raft of power-saving features are nice touches.
Our verdict
The term 'flagship killer' is thrown around far too much, but the OnePlus 3 is a genuine contender. Doing it at this price could even see it become the new pin-up to be toppled. Powerful, pretty and handsomely priced, what's not to like? We tried to find something we didn't enjoy but this is a fantastic smartphone, inside and out.
If you think you'll be pointed at by your peers for going 'budget' you've got nothing to worry about. Sure, Galaxy and iPhone owners will waft their badges in your face, but you can wave your fuller wallet in theirs. Put simply: if you're buying a smartphone we'd fully recommend taking a look at the OnePlus 3 first as it's the best budget phone you can buy.
OnePlus might not be a name that's on everybody's lips, but with its outstanding specs it's got plenty to shout about – how often can you say that about a budget smartphone?
Scores:
Screen: 8/10 - Punchy enough but at 1080p it shows up against 2K-toting rivals.
Camera: 8/10 - Some lovely, bright shots taken at speed. Good level of detail for the price.
Software: 9/10 - OxygenOS is quick, simple, clean and uncluttered. A joy to use.
Design: 9/10 - A great-looking handset that's super slim and handles more like a phone than phablet.
Build quality: 9/10 - We love the feel of the OnePlus 3 thanks to its anodised aluminium unibody. It screams premium despite a price tag that says otherwise. Very solid.
Overall: 9/10 - The perfect combination of great looks, build quality, ease-of-use and attractive price. There's nothing budget here.
The Good
Outstanding specs
Price
Fast charging
The Bad
Display lacks the pin-sharp resolution we're used to
Rear camera sticks out too far
Not waterproof