The death toll of the massive warehouse fire in Oakland hit 33 on Sunday (4 December). The city of Oakland released the names of seven of the victims of the late-night fire at the Ghost Ship.
According to SFGATE, names of other victims have not been released because authorities have not yet identified them. Officials were in the process of contacting agencies in Europe and Asia, where some of the victims were from, Sgt Ray Kelly of the Alameda County sheriff's office said.
Seven victims so far have been identified as: 32-year-old Donna Kellogg of Oakland, 32-year-old Brandon "Chase" Wittenauer of Hayward, 35-year-old Travis Hough of Oakland, 22-year-old Cash Askew of Oakland, 24-year-old David Cline of Oakland, 25-year-old Nick Gomez-Hall of Coronado and 30-year-old of Walnut Creek.
An eighth victim's family has been notified but the 17-year-old victim's name is being withheld. SFGATE reported that among the confirmed fatalities was the son of deputy for the Alameda County sheriff's office. Some of the other victims were minors.
Officials said that the search of the building could last for days and that the death toll could continue to rise. According to the New York Times, the warehouse was hosting an electronic dance show on Friday (2 December) when the deadly blaze tore through it and collapsed the floors.
The building had a permit to function as a warehouse but not as a residence or for a party. However, roughly 25 artists lived in the building illegally.
"I want to confirm that we have activated the criminal investigation team," Oakland Mayor Libby Schaaf said. "That means that we are engaging in protocol that allows a criminal investigation to be conducted." According to NBC News, Schaaf said it was "far too early" to know what caused the fire.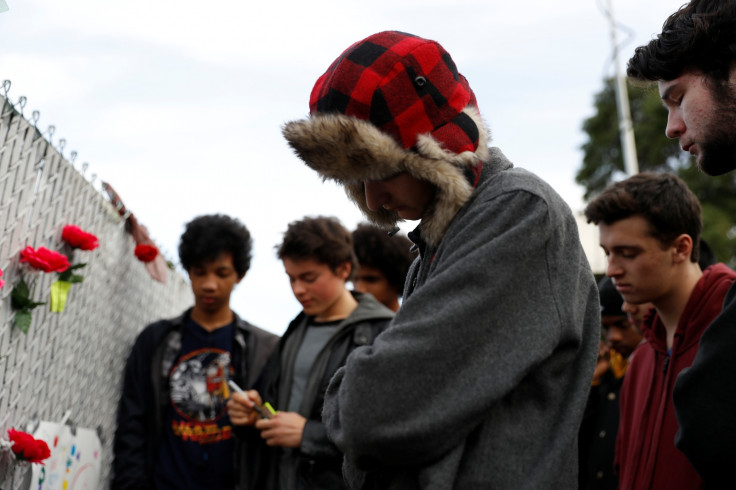 Investigators reportedly asked one of the Ghost Ship's inhabitants, Carmen Brito, if her neighbours had recent installed a refrigerator. The couple who lived in a studio next to hers did install a refrigerator but were not home when the fire broke out. The Times reported the question could indicate that the building's electrical system played a role in the fire.
Brito and fellow survivor, 44-year-old Nikki Kelber, said the building's inhabitants repeatedly asked the owner to upgrade the electrical system, which often failed. The building was home for metalworkers, dancers, jewellers, musicians and other artists but was considered a fire trap with its stacks of wood and network of electrical cords and generators.
NBC News reported that authorities have searched through roughly 35% to 40% of the building. Kelly said he had "no idea" how many more victims were in the warehouse. "We are finding people throughout the entire square footage of that structure," he said. "It's so random. We're finding victims where we least expect them."