Oculus CTO John Carmack sues former employer ZeniMax for $22.5m
"Sour grapes is not an affirmative defence to breach of contract," the complaint reads.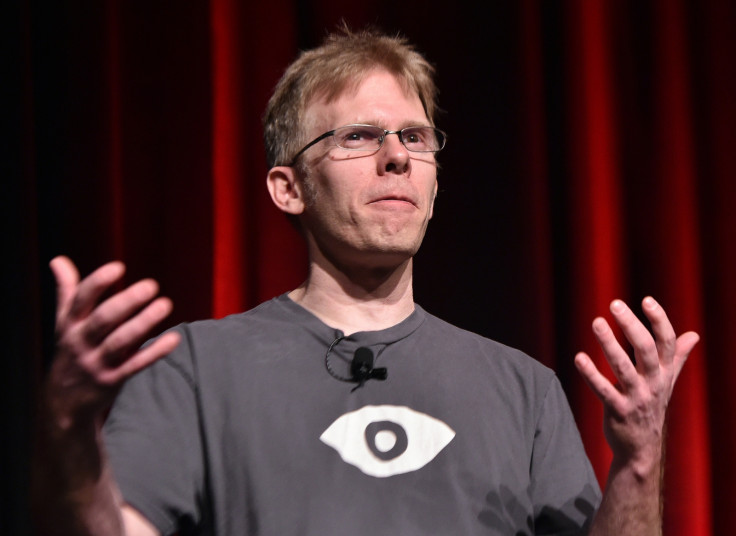 Oculus' chief technology officer and id Software co-founder John Carmack has filed a federal lawsuit against ZeniMax Media, alleging his former employer still owes him $22.5m (£18.5m) in unpaid acquisition cash. In 2009, Bethesda parent company ZeniMax bought id Software, the game developer behind Doom, Quake and Wolfenstein. In 2013, Carmack left the company to join Oculus.
Carmack's lawsuit, first reported by Dallas News, reveals that ZeniMax paid $150m for id Software. As the majority shareholder of id Software at the time of sale, Carmack received a convertible promissory note valued at over $45.1m. In 2011, he converted half of it into shares of ZeniMax stock, which he has received. The lawsuit now seeks to compel ZeniMax into paying the remaining amount saying the company is "simply refusing to pay" the final instalment.
"But sour grapes is not an affirmative defence to breach of contract," the complaint reads.
The lawsuit comes after a Dallas-based jury ordered Facebook-owned Oculus and other defendants to pay a combined $500m in damages to ZeniMax in February. ZeniMax accused Oculus of stealing its technology to build the Rift VR headset and filed a lawsuit against the VR company in May 2014 for $2bn.
In a revised 2016 complaint, ZeniMax alleged that Carmack copied thousands of documents from his computer at ZeniMax to a USB device and wrongfully took it with him to Oculus. After Carmack joined Oculus, ZeniMax claimed he returned to the company's premises to take a customised tool for developing VR technology, which belonged to ZeniMax, without their permission.
ZeniMax accused Carmack of improperly providing "key technology" to Oculus and wrongfully benefiting from years and "tens of millions of dollars" worth of their research.
Facebook CEO Mark Zuckerberg testified during the three-week trial saying "the idea that Oculus products are based on someone else's technology is just wrong". He added: "Like most people in the court, I've never even heard of ZeniMax before."
Shortly after the verdict, Carmack posted a lengthy, angry response on Facebook saying he "never tried to hide or wipe any evidence".
"I disagreed with their characterisation, misdirection, and selective omissions. I never tried to hide or wipe any evidence, and all of my data is accounted for, contrary to some stories being spread," Carmack wrote at the time. "Being sued sucks."
In a statement to UploadVR, ZeniMax said Carmack's latest legal complaint is "completely without merit".
"Apparently lacking in remorse, and disregarding the evidence of his many faithless acts and violations of law, Mr Carmack has decided to try again," ZeniMax said. "We look forward to presenting our response to Mr Carmack's latest allegations in court."
Carmack's suit noted that the jury did not find him guilty of misappropriation of trade secrets or copyright infringement in the ZeniMax vs Oculus case.
"ZeniMax's invocation of the same alleged acts that it just went to trial on is an exercise in bad faith and distraction, not a legitimate basis to avoid paying the money it owes from its purchase of id Software."
© Copyright IBTimes 2023. All rights reserved.