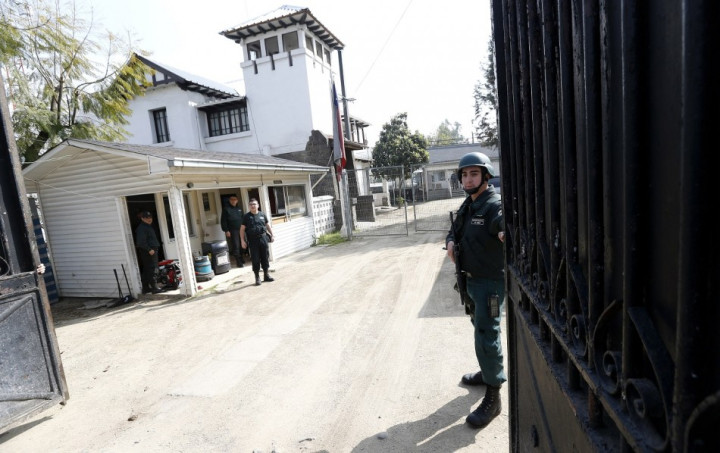 Chile's once-dreaded former spy chief killed himself as he was about to be transferred from a luxury prison, where he was held for crimes committed during the dictatorship of Augusto Pinochet, to a less salubrious jail.
Gen. Odlanier Mena, 87, shot himself in the head in a stairwell outside his home in Chile's capital Santiago.
Mena was the first director of the National Centre of Information, the secret police set up by Pinochet and blamed for the abduction, torture, and murder of thousands of Chileans during the period of dictatorship from 1973 to 1990.
Mena was serving a six-year prison sentence handed down in 2009 for the murders of three political opponents in 1973.
The killings were part of a purge of socialist activists linked to the toppled government of Salvador Allende in the northern Arica province. The purge was carried out by Mena's squad, infamously known as the 'caravan of death'.
Mena was serving his sentence, along with other convicted Pinochet-era military officials, in the luxury Cordillera jail in Santiago, whose inmates had access to private bathrooms, a pool and tennis courts and also held regular barbecues.
Last week President Sebastian Pinera ordered the facility to be shut down and the inmates transferred to Punta Peuco, another less-luxurious special jail for human rights offenders.
Mena took advantage of prison benefits to pay a visit home before being moved. His wife and daughter were said to be home when he took his life.
More than 40,000 people were killed, tortured or imprisoned for political reasons during Pinochet's regime.
READ:
11 September 1973: Chile's Torture Survivors Roberto and Christina Navarrete Denounce Pinochet Legacy [VIDEO]