'Oh my goodness': Elsa Hosk goes naked for the 'perfect' bedroom photo
The model has shared the image on Instagram.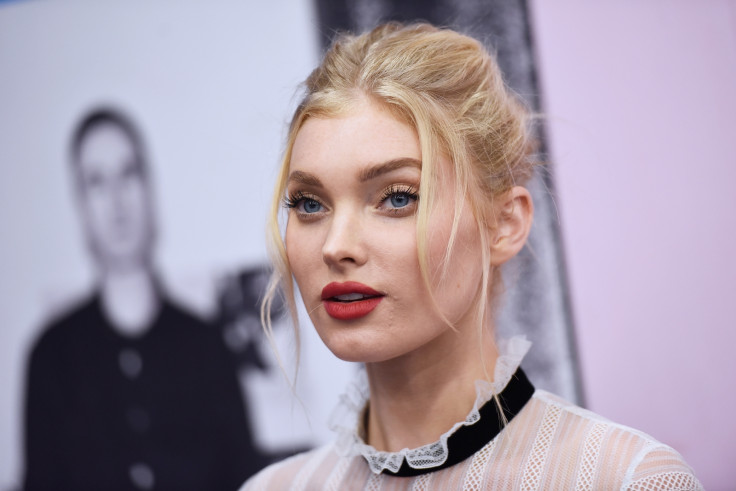 Elsa Hosk has set hearts racing with another racy image of herself. The Victoria's Secret model leaves nothing to the imagination with the latest snap.
The photo posted by the 28-year-old on social media shows her posing in her bed, wearing nothing but her birthday suit. Although she is pictured completely naked, she manages to cover up her modesty by lying flat on her chest and the grey comforter on the bed also does a good job of shielding most of her body.
Hosk is seen staring at a distance with the view of the outside world visible from her open window. The model's pet cat is also seen lounging next to her.
"Meet me in the morning... ," she wrote alongside the photo she shared with her 3.7 million fans on Instagram.
The photo has already garnered more than 160,000 likes, with many of her fans complimenting her for having captured the "perfect" photo.
"Oh My Goodness there are no words ," a fan commented.
Another fan said, "Can I see that every morning if we get to know each other well."
"Just perfect," a third fan said, while another added, "Stunning."
However, there were those fans who thought the skin show was a bit too much.
"You know you don't have to be nude to be beautiful you could have clothes on and still be perfect and fabulous," a fan said.
Another added, "Yeah, I don't understand at all. Maybe I would do this to attract some boys, but comon why do this when you have a boyfriend. If it is a photoshoot can be accepted but otherwise I really cannot understand the point."
© Copyright IBTimes 2023. All rights reserved.