Ohio: James Young struck and killed by roller coaster at Cedar Point amusement park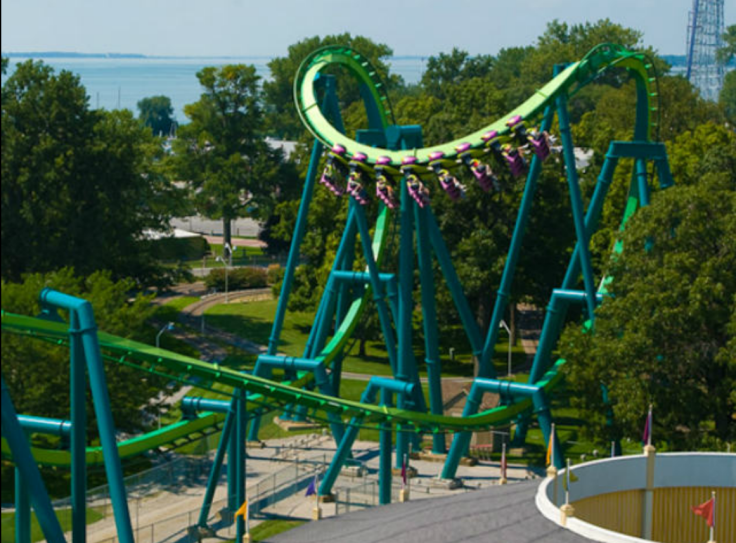 An amusement park visitor in Ohio was struck and killed by a roller coaster on 13 August as he attempted to retrieve his cellphone, which he had dropped during the ride. Officials at Cedar Point confirmed that the man entered a restricted area and was hit shortly after by the Raptor roller coaster.
According to CBS News, police said James A Young had just finished riding the roller coaster when he jumped a fence to retrieve something he had dropped during the 57 mph roller coaster ride.
Erie County coroner confirmed that Young had dropped his cellphone. The coroner described Young as being hit in the head, according to ABC5.
The 45-year-old man was pronounced dead at the scene after being hit by the roller coaster around 5pm local time, said Sandusky Police.
"Park safety officials responded immediately to the situation. Unfortunately the guest has passed away. Local authorities are on the scene conducting an investigation. Our thoughts and prayers go out to the family at this time," the statement from police said.
Assistant Police Chief Phil Frost said Young was not hit by another passenger and that no other injuries occurred.
"Our thoughts and prayers are with the family," the park said in a statement, according to the NY Daily News.
© Copyright IBTimes 2023. All rights reserved.