An Ohio judge was shot outside his courthouse in an ambush by the father of a man convicted in a rape case - only for the judge to return fire and kill the attacker.
Police say that Judge Joseph J. Bruzzese Jr was shot outside his courthouse, Jefferson County Court of Common Pleas in Steubenville, at around 8am on Monday (21 August).
Nathaniel Richmond had apparently been waiting for around an hour for Bruzzese to arrive at his courthouse, where he had worked for 20 years.
The lone gunman is said to have begun shooting as he approached the courthouse and was firing until he was at almost point-blank range with the judge returning at least five rounds.
The 65-year-old judge was shot in the stomach and chest, and was rushed to the hospital via helicopter with local reports suggesting he is in a stable condition after surgery.
A nearby probation officer saw the incident unfold also began shooting at the man, identified after as Richmond, was shot several times and killed.
County Sheriff Fred J. Abdalla said after the shooting: "This individual laid in wait for our judge," Abdalla said, tearing up during his remarks.
"It just hurts. First thing on Monday morning, you have a judge shot in front of his courthouse. This was an ambush and an attempted murder on our judge."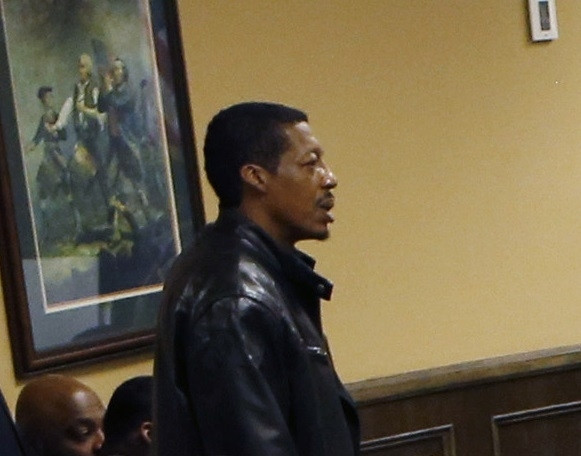 It was reported that a second man, who was in a car with Richmond, was taken into custody although he is not being treated as a suspect yet.
"From the shootings at the congressional baseball practise, to today's tragic shooting, public officials are increasingly under assault," Abdalla wrote on Facebook.
"Public service shouldn't be a dangerous occupation, but it all too often is. I'll be praying for Judge Bruzzese's recovery."
According to the Washington Post Richmond's son Ma'lik was one of two boys found delinquent, or guilty, in a high-profile 2013 rape case.
The Post quoted Jane Hanlin a prosecutor for Jefferson County who identified Richmond as the shooter, but said authorities do not believe there was a connection between the Ma'lik Richmond case and the shooting.
It was reported that Richmond had appeared in Bruzzese's courtroom, and it is not known if the shooting was related to a previous case or a case pending.